The deployé is a transformed metal-worker, a product obtained from a simple flat sheet of steel to which a few longitudinal cuts are practised to stretch it later in the direction perpendicular to the above mentioned cuts.
Of this form a new sheet is obtained, with form of enrrejado and up to five times more light. This technology uses for more than hundred years not being known the inventor of the same one.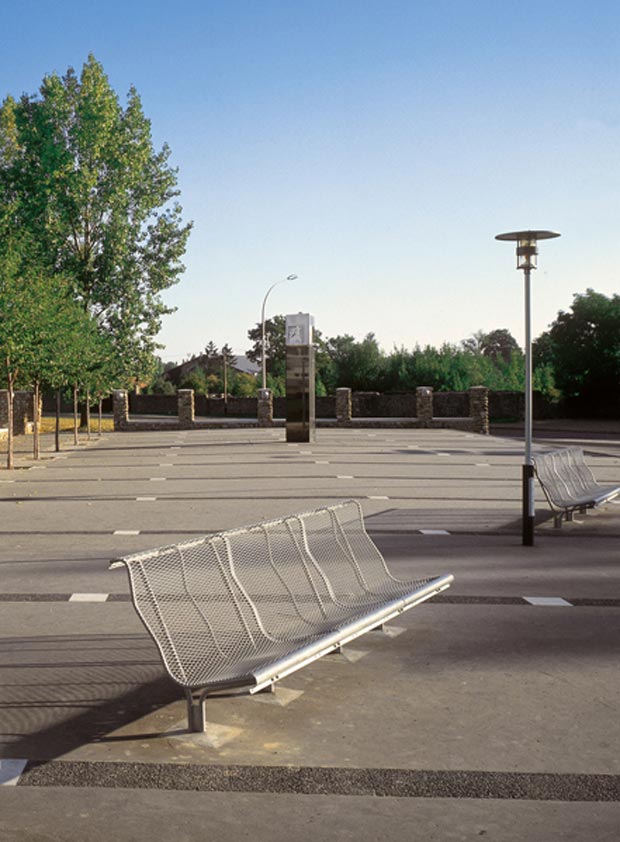 In 1974 Oscar Tusquets y Lluís Clotet they use this material in "catalano", a bank which design constitutes a lesson of sensibility and to be able to do constructivly. The bank pirates the section that Gaudí stamped on the banks of the park Güell solving his construction with this particularly hard and cheap material. The design is completed by different models of frame solved with double and clinched pipe.
Nowadays it is distributed by BD by the finished extraordinary one though many of these banks were destined to railway stations taking place massively, with the same galvanized and expanded steel that was giving form to the fences of the layings and stations.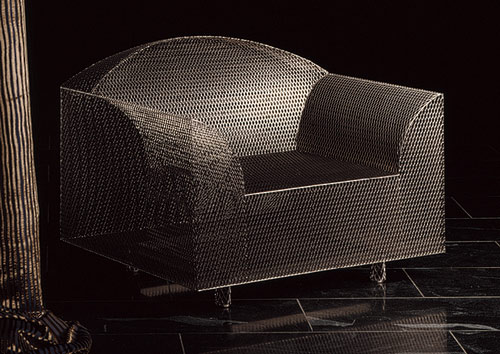 In 1986 Shiro Kuramata it returns to use the deployé in the design of seats. Before it had investigated environment to the classic designs of Mies van der Rohe with this material but there will be "how high the moon" his more celebrated design constructed with expanded metal. It is a question of the most beautiful sofa produced by IDEE and Vitra in two versions: individual and two squares.
His construction is preciosista: the corners are formed welding one to one the threads of the deployé and the finished one is by means of powder of resin epoxi nickel-plated. You upset forty copies in the longest issue. It is not the leaden one I rattle railroad worker what resounds in this piece but the silver and ethereal light of the moon.
In his designs Kuramta it was appealing against magisterial form to the weightlessness, the light and the emptiness.
Elías Cueto, architect
Santiago de Compostela, may 2011
Published in  Nº 313 [sillas…]
Es arquitecto técnico superior de urbanismo por la EGAP, doctor en historia de la arquitectura por la ETSAC y especialista en diseño de mobiliario por THK (Alemania. En 2015 recibió el V Premio Domingo Fontán de investigación histórica y es autor de dos monografías sobre historia moderna y diseño. Ha trabajado como diseñador para diferentes firmas y ha colaborados con dos Premios Nacionales de Arquitectura. Actualmente colabora con la industria de la madera en el ámbito del desarrollo de productos y la mejora e industrialización de procesos.