The Brazilian architect Lucio Costa was born in France in 1902 and expired in Rio of Janeiro in June, 1998. Son of Brazilians, realized the basic studies in England and Switzerland, until 1916, and architect graduated in 1924, in the Art school, in the city of Rio of Janeiro. The interest woken up by Lucio Costa's works comes from the narrow relation that his work establishes between the constructive tradition and the baroque Brazilian aesthetics with the modernist postulates, altering them depending on a humanist and classic attitude at the same time.
Lucio Costa, intellectual and erudite, defines the theoretical parameters of the Brazilian architecture from the decade of the 20, when it exhibits in the initial works the style neocolonial, the first autochthonous manifestation of the Americas in defense of the luso-Iberian roots. In 1930-32 the association turns out to be very positive for Lucio Costa with the Russian architect Gregori Warchavchik, futurist who implanted the modernism in Brazil. After the studies in Rome and Milan, Warchavchik was invited by the Construction Simonsen, in 1926, to be employed at São Paulo.
The polemic participation in the modernization of the education of architecture, a brief period to the beginning of the 30s, in the director's condition of the National School of Fine arts, and the leadership in the defense of the heritage historical and artistic, distributed with the modernists Mário de Andrade, Rodrigo Melo Franco and Manuel Bandeira, they take Lucio Costa to his constant review and update. The most expressive instant of this phase is the construction of the building sedate of the former Department of Education and Health, in 1936-46. Lucio Costa's decision of there inviting the architect Corbusier to plan the first sketches of a new project for the department was an attitude of protest with the result of the contest gained by the architect Archimedes Memória, with a building of style art déco. This decision stamped on the manners of production of the modernist Brazilian architecture the stamp of official politics.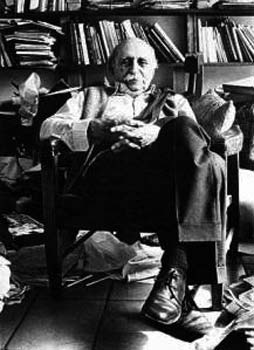 […]
+ article is published in mondolatino.eu
Búsqueda para satisfacer el conocimiento de la actividad arquitectónica y tangentes que se generan. La idea es crear un espacio para divulgar los diversos proyectos en busca de nueva inspiración y de intercambio.