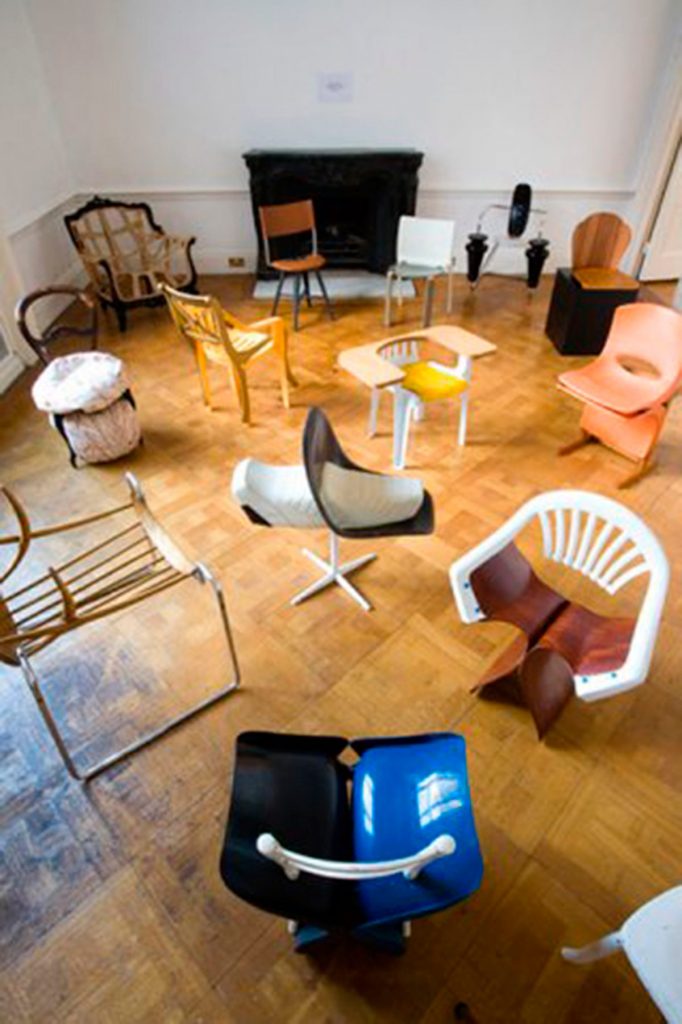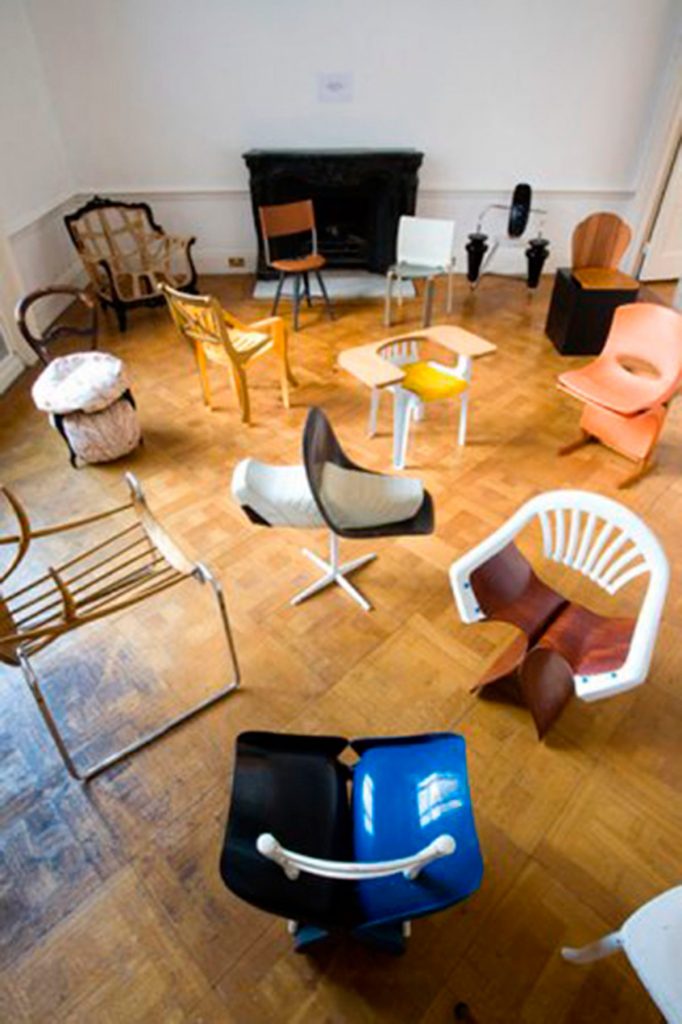 The project "A 100 Chairs in 100 days" by the Italian designer Martino Gamper focuses on the idea of manufacturing unique objects from other pre-existing and discarded objects. The project consists of the construction of 100 chairs in a period of time limited to 100 days with the remains of others collected for years on the streets of London.
The construction of these elements implies an exhaustive analysis of the pre-existing ones in order to verify various practical issues such as the resistance of elements, arranged in an order contrary to the function for which they were originally designed.
But it also affects more controversial aspects such as the abdication of respect for original designs and the confrontation of various archetypes in a single piece, in some cases with very divergent cultural and economic values; and offers a unique journey through the resonances of contemporary design through time.
Designers of other disciplines have worked with the idea of the reuse of waste elements: Aleksander Brodsky manufactures his Pavilion for the vodka ceremony with a collection of windows from demolitions that he covers with a blanket of white paint to offer different degrees of transparency, an icy sensation very much in keeping with the function of the pavilion and a sublime work.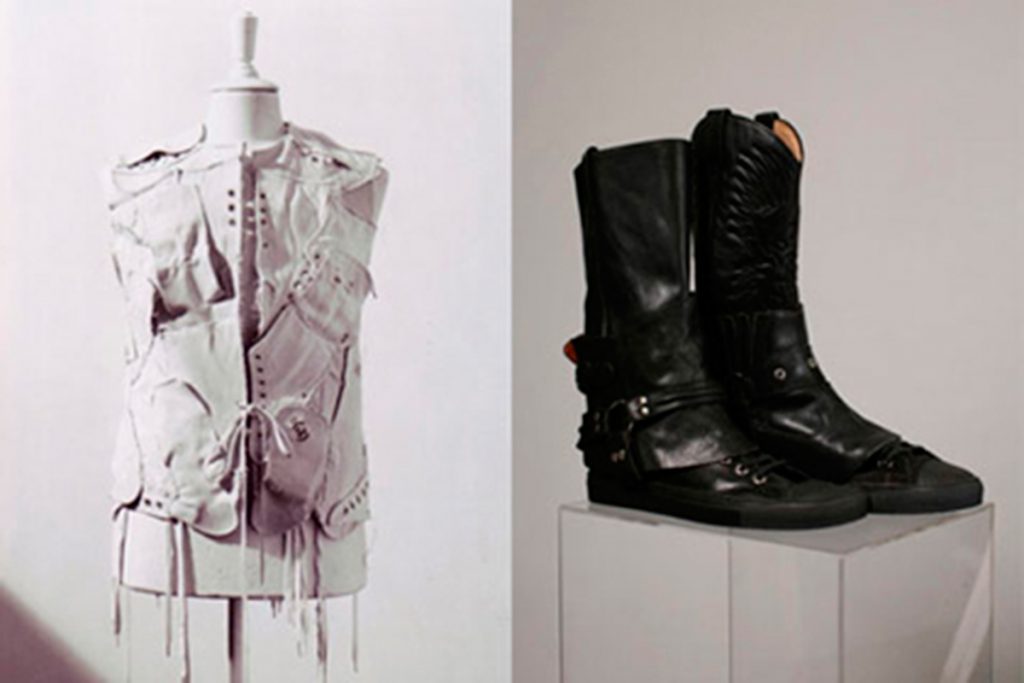 Martin Margiela Martin Margiela manufactures his clothing collection called "Artisanal" by adding elements from the disassembly of other pieces of clothing and footwear; some of the garments retain the original function, in others it is modified by the addition of small repeated elements.
Piet Hein Eek in his Sloophout collection works with a similar idea. In this case, the pieces of furniture are original designs, but in their construction recycled woods are used with their original paints and varnishes.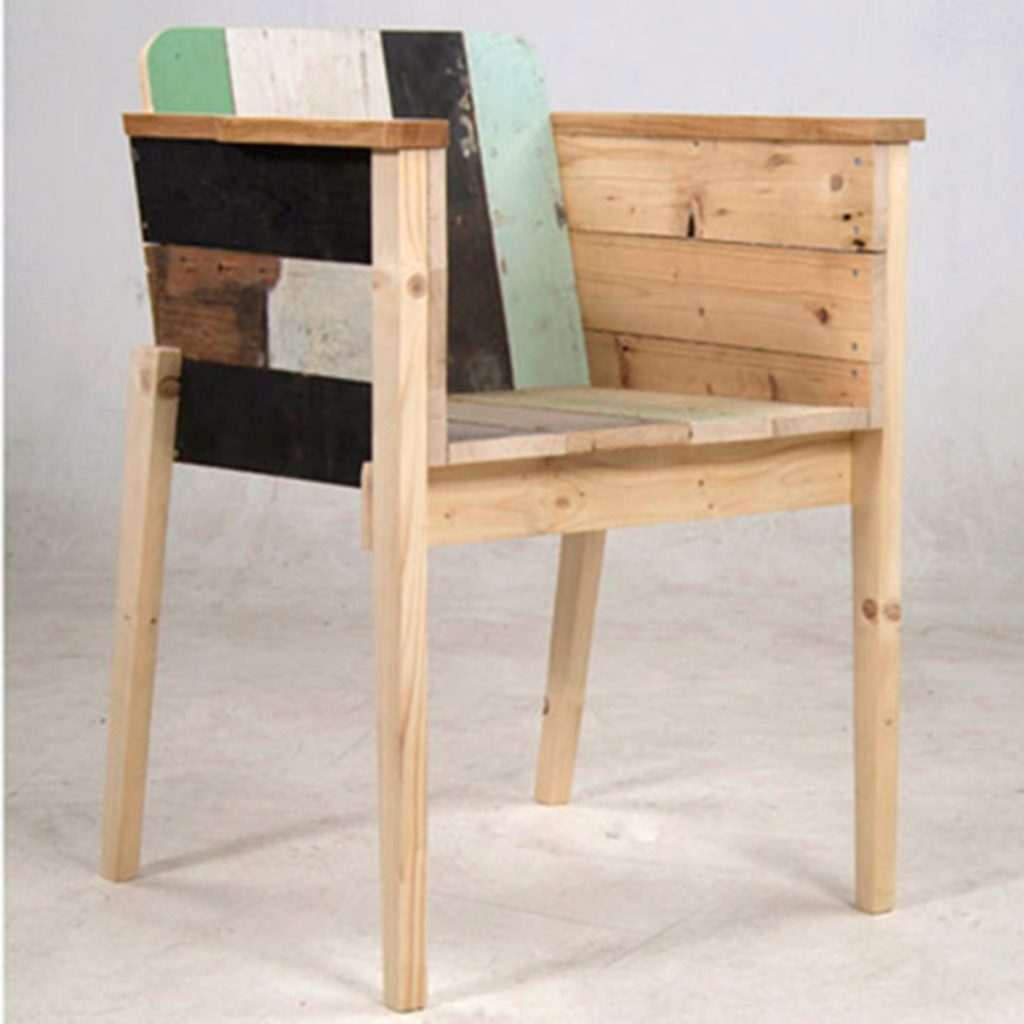 Xosé Suárez, architect
Santiago de Compostela, october 2010
Published in Nº 313 [sillas…]
Arquitecto por la E.T.S.A.C. En el pasado he trabajado como barista, como dependiente en Adolfo Domínguez, he construido lámparas, mobiliario y otros objetos para la casa. Ahora estoy interesado en el diseño y construcción de mobiliario de madera y joyería para hombre. En paralelo, aprendo el oficio de silvicultor.
Tengo experiencia como profesor de dibujo técnico y programas de cad. También edito, cuando dispongo de tiempo libre, los siguientes blogs: #oxoguetedehoxe, prefabrica, donotirony y Nº313 [sillas…] Una guía para el fabricador de sillas.
a) Reivindicar el mueble como elemento con valor patrimonial colectivo, depositario de valores y testigo de la sociedad que lo concibe y/o usa.
b) Investigar y difundir el mueble único, singular, artesanal o de diseño; en particular la silla y los muebles y elementos complementarios relacionados con ella.
c) Promocionar y difundir los oficios y los profesionales comprometidos con el diseño, fabricación y conservación del mueble.