Almost legendary artist between the great family of the Spanish photographers, semiclandestine creator through the fault of thousand and one vicissitudes, Rafael Sanz Lobato (Seville, 1932) agrees to go out of an ostracism of alone years torn by the National Prize that was granted to him last year " by his way of counting the trasformación of the rural traditional world and his influence in the contemporary photojournalism ", as the juror reasoned then. Cristina García Rodero recognizes him as one of his big main. He does not hesitate to assure that she is the best Spanish photographer of the 20th century. But whereas García Rodero's work has been exactly recognized and applauded, his has suffered a punishment of darkness so severely as unjustly.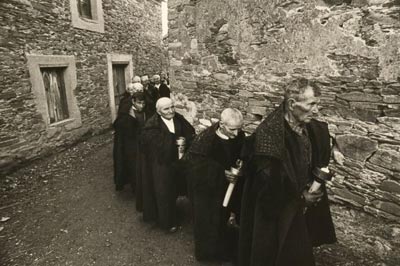 Sanz Lobato alone in the third floor without elevator, abundance of leaks, of the center of Madrid.
[…]
Ángeles García
+ article is published in El País
Búsqueda para satisfacer el conocimiento de la actividad arquitectónica y tangentes que se generan. La idea es crear un espacio para divulgar los diversos proyectos en busca de nueva inspiración y de intercambio.