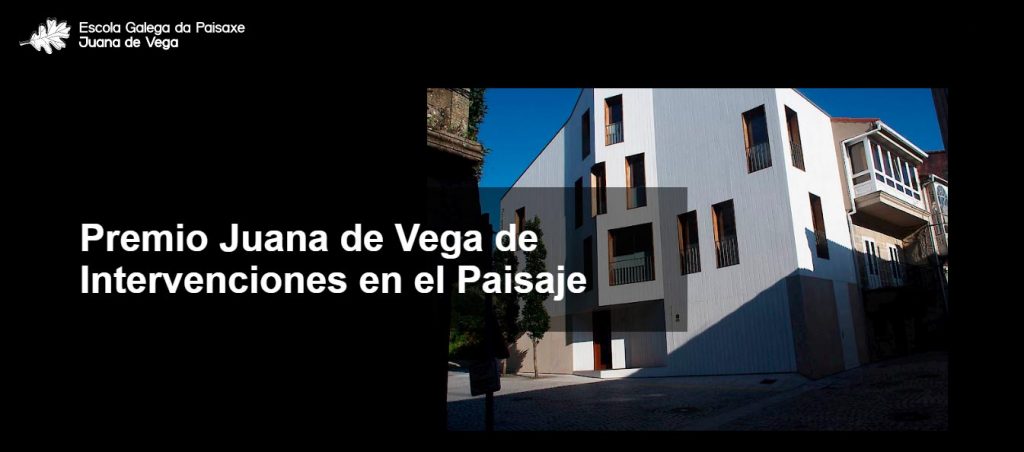 This category has for object recognize the best one-family housing, both of new plant and of rehabilitation, which could influence favorably the types of housing that is constructed in Galicia.
They can be candidates for the prize lo/s autor/eres of the project.
Only will be admitted projects realized in Galicia, which should finish between January 1, 2015 and December 31, 2017.
The term for the presentation of candidacies will be opened until June 1, 2018 and the failure of the juror will be announced in the last four-month period of the year.
The juror will be composed for:
– Gonçalo Byrne, architect.
– Teresa Táboas, architect.
– Rosario Sarmiento, licensed in geography and History, manager cultural and expert in collecting.
– Miguel Fernández Cid, licensed in geography and History and critic of Galician art.
– Isabel Aguirre de Urcola, architect and director of the Galician School of the Landscape.
– Enrique Saéz Ponte, president of the Juana de Vega Foundation.
– Antonio Maroño Cal, dean of the COAG.
– Fernando Agrasar Quiroga, The director of the E.T.S of Architecture of the UDC..
The prize will have an economic endowment of 6.000,00 €. In addition, the winning ones will receive a supporting diploma.
To criterion of the juror two second prizes will be able to be granted, endowed each of them with a diploma and an economic quantity of 1.500,00 €.
It consults all the information in the bases and the summons 2018.