ETSAC. Coruña. Spain from March 12 to 24.
The exhibition picks up the earned prize for our lady's monastery of Novy Dvur of Pawson and finalists of the IV prize internazionale gave architettura sacral.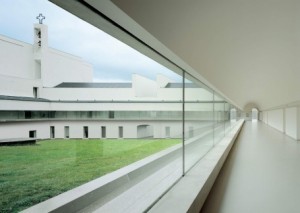 Monasterio de nuestra señora de  Novy Dvur  de Pawson | tectonicablog
+ www.fondazionefratesole.org
Búsqueda para satisfacer el conocimiento de la actividad arquitectónica y tangentes que se generan. La idea es crear un espacio para divulgar los diversos proyectos en busca de nueva inspiración y de intercambio.