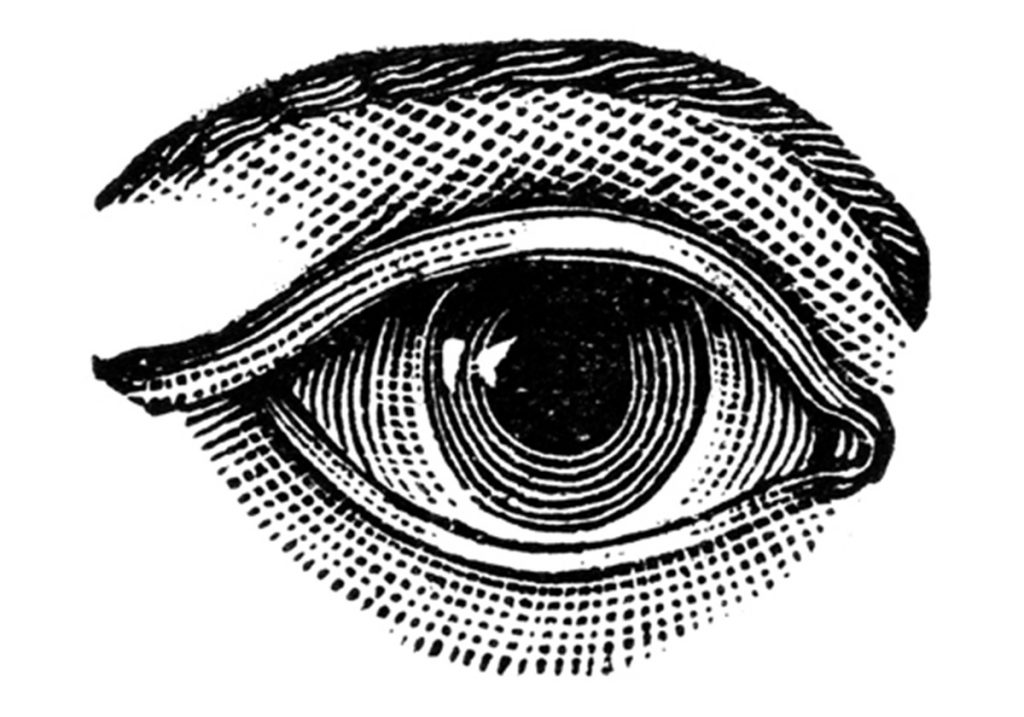 Out of sight, out of mind…
I do not recognize myself, am foreign to me itself. I do not recognize myself because my around it is foreign to me. People do things around me. Many people, many things, other things, duplicated things, multiplied things. The life of other one is foreign.
How if not, I am not other one!
The look places you in relation with the others. The look from inside, the external look happens and goes away as the air. The aroma does not remain and stops. Not as the smell. The smell is remembered, is penetrating and persistent. Sometimes the life of other one remains. But they are not you. You you are you and the others are the others. I am not even I. There is the one who fuses with other one and already it is not one itself.
The one who is one itself without remaining isolated? The one who can allow be only one same?
Isolation. Separation. To observe always gives certain advantage, to observe gives distance, but you also are they, and you and they it is – they are, you are – the same thing. There is the one who strains in being different from the others and the more it tries it the more similar it is. To look for looking is an interesting exercise, a therapy, until, again, you realize that you look to you itself.
The window is an eye, is a frame. What one sees is another thing. Alicia across the mirror. A movie. James Stewart, immobile in everything less in the eye, observes lives. Sat gun-sight. One looks at windows, gun-sight is quiet, people look in his lives.
The Nagakin looks at you what another thing can it do with so many eyes if not? The Nagakin is now small, intimate. As a box of recollections. A box of memory inside a booth in a cupboard of the garret, guarded and permanent.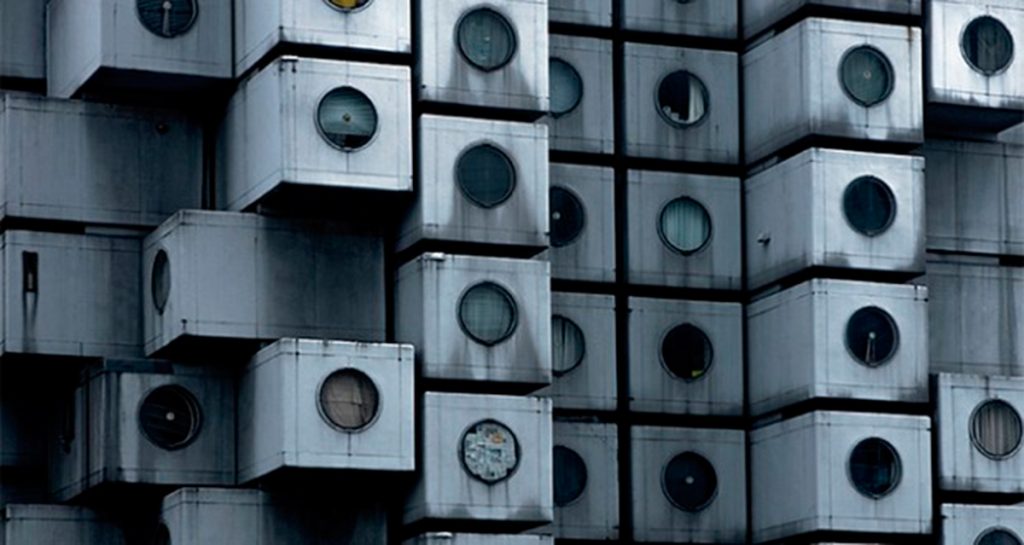 Every window is one. The premise, the proposition is, it was, which one sees. Tokyo is dense, very dense and thick. It is full. One is not one, they are great. In the Nagakin it is the opposite, one is one. A window, a capsule, they are a person; it is an individual tower, an individual building; it is an individual community, set of individualities.
What is if not the collectivity more than a set – associate and separated to the time – of individualities?
One and the others. Imperial sand grouse us reminded with deep philosophical brilliancy the relation of the spectator with the contemplated scene. Both are necessary. One is depending on other one, of other one. To observe and to be observed. To act and to look. To see and to be seen.
Does something exist if we do not observe it? Does something exist when we do not see it?
Schrödinger would rub the hands. The Austrian, later Irish, confuses us, but in the bottom we know that the tree fallen in the forest, though we neither hear it, we do not even see it, it is fallen and is still fallen, it will be still fallen. The cat is not dead and I live simultaneously.
Do you?
The Galician doubts if it rises or goes down, he was saying Jack. That of Duchamp goes down slowly, eternally. The uncertainty is not a certainty – not the opposite-. The sight it is not either. Santo Tomás testifies it, the sore is royal. The tact was necessary.
El gallego duda si sube o baja, decía Sota. El de Duchamp baja lentamente, eternamente. La incertidumbre no es certeza -ni lo contrario-. La vista tampoco lo es. Santo Tomás lo atestigua, la llaga es real. El tacto fue necesario.
Look and to see are two different things. Touching is another thing. Looking is to testify, to see is to understand; since speaking is to declare, to say is to enunciate and to count is to convince. And this way many things.
Nothing is what seems and nothing is what they say to us. Nonetheless we continue looking and see; we continue speaking and count. Someone will hear us, someone us will understand, and probably someone, one, only one, will understand us.
We will wait so.
Jorge Meijide . Architect
Coruña. November 2017
Text for the number 14 of the magazine engawa about an image of the building Nagakin proposed as topic for Filipe Magalhaes and Ana Luisa Soares. Written in June, 2013 and checked in November, 2017.
Arquitecto por la ETSA de A Coruña desde 1991. Colabora en el estudio de Juan Navarro Baldeweg entre 1991 y 1992. Máster de proyectos integrados por la fundación camuñas, madrid 1992. A la vuelta A Coruña se incorpora al estudio de su padre, Carlos E. Meijide Calvo con el que trabaja hasta 2001. Desde 2004 hasta 2009 colabora con los arquitectos Patricia de Marichalar y Fernando Martínez. En el año 2009 forma, junto con Patricia de Marichalar meijidedemarichalar arquitectos.
Desde 2014 trabaja en solitario colaborando con estudios y arquitectos amigos. Es profesor de proyectos arquitectónicos en la Escuela Técnica superior de Arquitectura de A Coruña desde 1997; es tutor de proyecto fin de carrera y ha sido presidente del tribunal de PFC. Colabora con blogs y publicaciones de arquitectura.