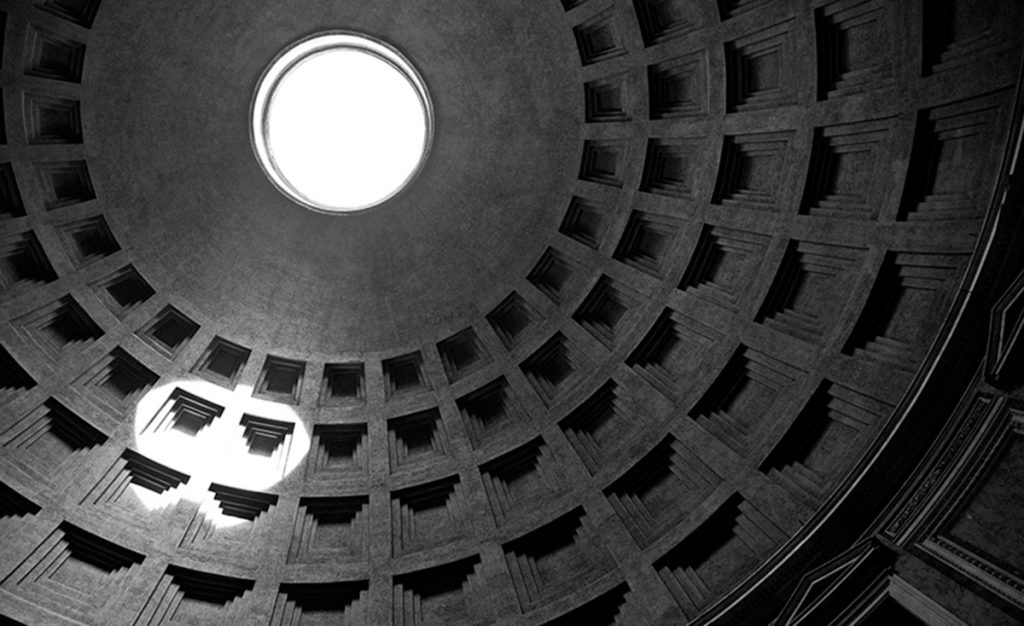 Curiously, the most intense memory left in our memory by the Roman Pantheon is that of an absence, the point where matter disappears to lighten the concrete membrane of its dome, where it is more slender. In that zenith, the oculus with its nine meters in diameter, opens the interior space to the sky, allowing the air and also the rain to pass through. Crossing the bronze finish, the days of precipitation the water falls into the sacred space of the sphere, where by an imperceptible curvature of the floor and thanks to a series of strategically placed holes, raindrops are taken to the sewer system of Rome.
But if something crosses the oculus of the Pantheon in abundance, it is light, crashing against its walls, floor or the domes of the dome, drawing the continuous movement of the sun. A rain of light floods its interior daily showing the time of year and the time of day for those who know how to read, establishing an almost magical relationship between the cosmos and that space that is the home of "all the gods". When light and rain coincide, the floor shines, causing the marble flooring to reverberate, simulating an impossible light except for a place made sacred by light, rain and architecture.
Few people have interpreted that rain of light as well as the sculptor Harry Bertoia in the MIT chapel built by Eero Saarinen in 1955. The chapel is a rugged brick cylinder, in which the access door is the only opening in its facades . When crossing that threshold, the visitor is transported to an interior space in which the brick walls become undulating and the light floods everything flowing from the ceiling. As soon as the pupil of the eye adapts to the interior luminosity, the white marble altar bathed by the oculus, which is surrounded by the sculpture of Bertoia, takes center stage.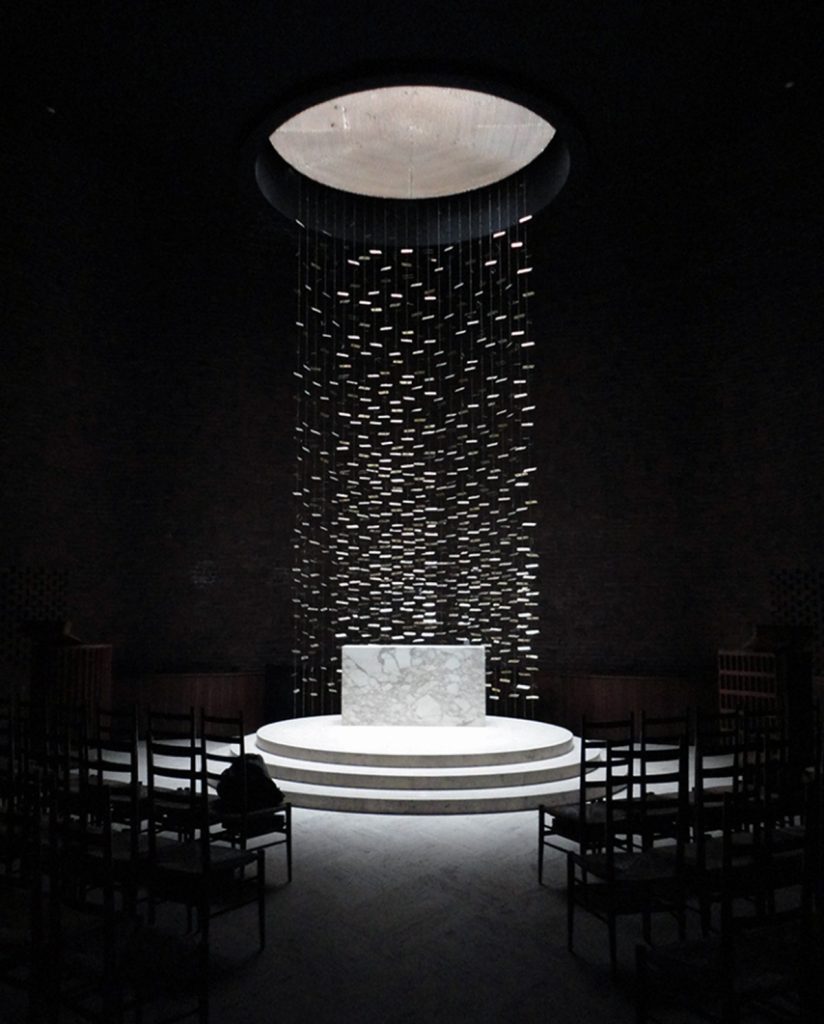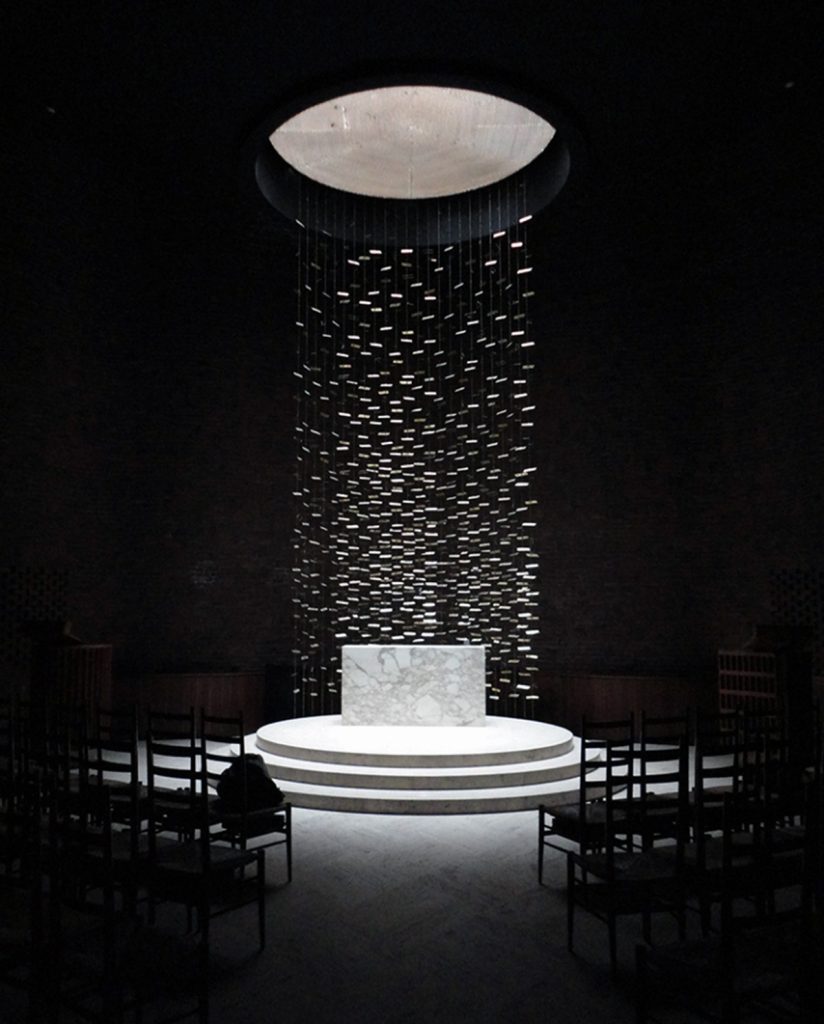 From the overhead skylight hangs a curtain of cables that hold an endless number of small metallic plates. Sunlight reflects and vibrates that unstable curtain, which adjusts and balances constantly simulating an incessant rain that generates a silent atmospheric effect inside the building, imitating the rainy days of Rome. The non-denominational chapel is dedicated as the Pantheon to all and none of the gods. Only light therefore acquires a divine character, if only for architecture.
Íñigo García Odiaga. Architect
San Sebastián. January 2017