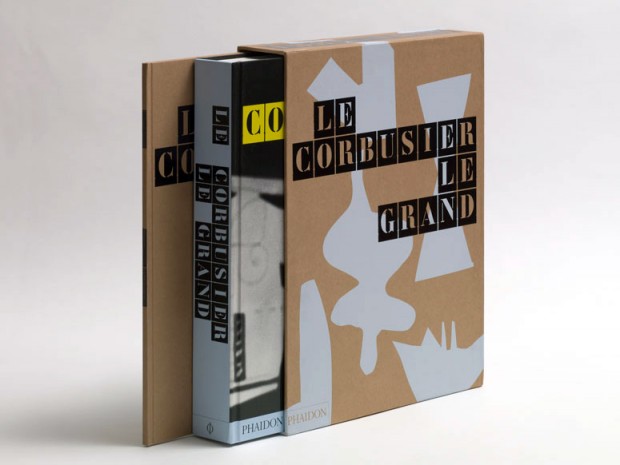 A spectacular visual biography of the life and work of Le Corbusier (1887–1965), one of Modernism's most influential architects, urban planners, and theorists.
Approximately 2,000 images and documents, many previously unpublished, feature his major built works, urban plans, paintings, publications, and furniture as well as sketches, archival photographs, and personal correspondence. Rarely seen photographs and correspondence shed new light on Le Corbusier's relationships with Josephine Baker, Eileen Gray, Fernand Léger, Pablo Picasso, Jean Prouvé, and many others.
Insightful introductory essay by France's most authoritative architectural historian and critic, Jean-Louis Cohen, and incisive chapter introductions by highly regarded Le Corbusier scholar Tim Benton. The same grandly oversized format as Warhol "Giant Size"
Le Corbusier (1887-1965) is one of the giants of twentieth-century architecture and design. Born Charles Edouard Jeanneret in La Chaux-de-Fonds, Switzerland, the self-named Le Corbusier was not only the creator of some of the most important and impressive buildings of the last century–Villa Savoye at Poissy, the Chapel of Notre Dame du Haut at Ronchamp, the Parliament Building in Chandigarh, India–he was also an accomplished painter, sculptor, furniture designer, urbanist, and author. His work and social theories continue to be a dominant force in the world of architecture and design, while his elegant bearing, typified by his round black eyeglasses, which are still today a signature look for architects around the world, helped cast him as an heroic figure out of Ayn Rand's novel The Fountainhead.
Drawing on an array of archival material, including sketches, photographs, and correspondences, Le Corbusier Le Grand depicts in roughly chronological order not only the vast and varied output of Le Corbusier, but also the major events, people, and forces that shaped the life of an artist who continues to fascinate those in and outside the architectural world.
Búsqueda para satisfacer el conocimiento de la actividad arquitectónica y tangentes que se generan. La idea es crear un espacio para divulgar los diversos proyectos en busca de nueva inspiración y de intercambio.