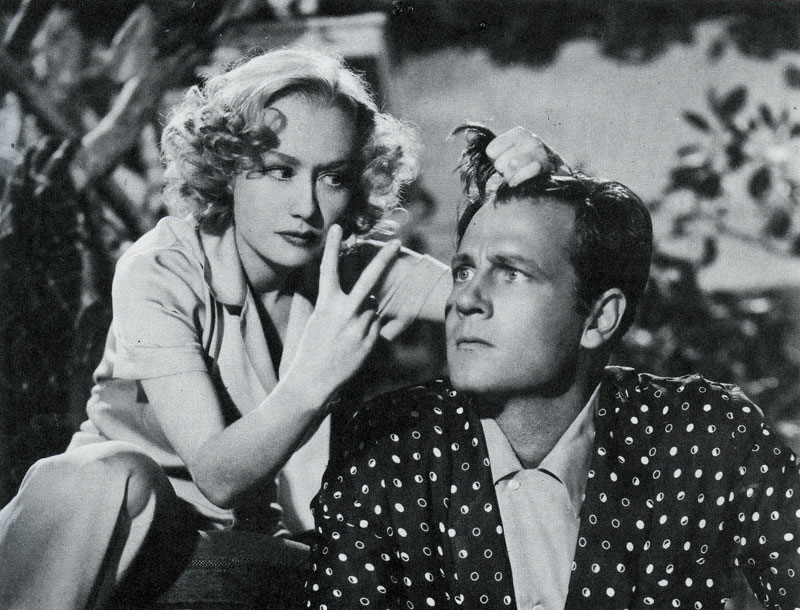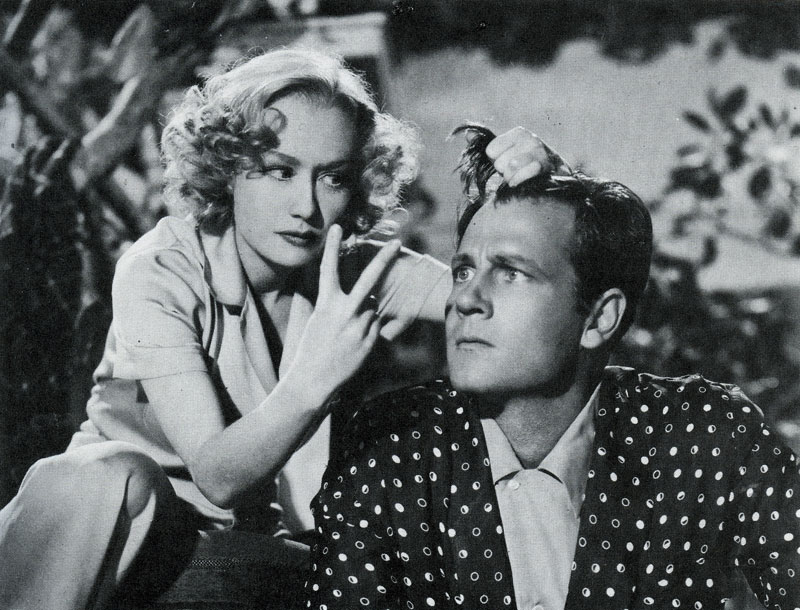 In the previous post he was speaking about the first cinematographic set designers. In these days I am updating the list of the movies in which there appears a personage who appears to be an architect, one of the topics of my book The supposed image, which movies is gathered in one of the first income from my blog, and to seem to me to be interesting to search those in which this personage is an woman architect.
One of the first ones is a French movie that had the premiere in The United States with the title A Modern Architect  on February 14, 1913, according to a synopsis published in the magazine Moving Picture World, Arabella is an arquitecta that has problems to construct his own house. Ultimately when already it has her finished, it organizes a holiday and invites so many people that the building is ruined. Since one sees the cinematographic beginning of the women in the world of the architecture it cannot be worse.
The following arquitecta appears in Dr. Monica, an American movie directed by William Keighley in 1934, and his name is Anna Littlefield interpreted by the actress Verree Teasdale, designs and constructs a clinic his friend who is a gynaecologist, his paper is secondary in the argument.
Three years later an arquitecta already is the protagonist of a movie, of Woman Chases Man, directed by John G. Blystone where the arquitecta Virgina Travis interpreted by Miriam Hopkins, to realize a project has to convince a millionaire saying to him:
«Already be what he thinks that I am a girl, insurance that is it»
and without pause it throws a slightly habitual allegation for the epoch:
«I have the value of a man and attack as a man, for seven years I have studied as a man, have investigated as a man and there is nothing feminine in my mind. Seven years ago I resigned a serious commitment with a major gentleman because I chose to have a practical career, left him at the edge of the church to turn into architect and nowadays I am prepared and he is dead».
Ultimately the woman architect will turn into the wife of the millionaire. With regard to Spain, the panorama is very discouraging.
For the present time only I have found four prominent figures who are arquitectas in some other movies, all released in this century and the first one he is Andrea, Interpreted by Bárbara Lennie, in All the songs they speak about me, directed by Jonás Trueba in 2010. Let's hope that the filmmakers of our country find suitable plots in order that his protagonists are women who exercise the architecture.
Jorge Gorostiza, PhD architect.
Santa Cruz de Tenerife, october 2017
Author of the blog Arquitectura+Cine+Ciudad
Doctor arquitecto, proyecta y construye edificios y desarrolla trabajos de urbanismo. Desde 1990, publica numerosos artículos sobre cine y arquitectura en medios de su localidad, revistas como Nosferatu, Nickleodeon, Academia, Lateral, Cahiers du Cinema… y en varios volúmenes colectivos. Entre el 2000 y el 2005 dirige la Filmoteca Canaria. Imparte conferencias sobre arquitectura y cine en instituciones como el CAAM en Gran Canaria, la UIMP, el CENDEAC en Murcia, INCUNA en Gijón, Fundación Telefónica, la ETS de Arquitectura y el CCCB de Barcelona, las ETS de Arquitectura de La Coruña, Sevilla, Valencia y SEU madrileña, La Ciudad de la Luz en Alicante, la UNED en Pamplona, en varios colegios de arquitectos, así como en las universidades del País Vasco, Gerona, Valladolid, Málaga, Granada, SEK en Segovia y CEES de Madrid. Jurado en varios festivales cinematográficos, como los de Alcalá de Henares (2001), San Sebastián (2002), Sitges (2003), Las Palmas (2005) y Documentamadrid (2005), y comisario de las exposiciones Constructores de quimeras. (Centro Conde Duque, Madrid, 1999) y La arquitectura de los sueños (Capilla del Oidor, Alcalá de Henares, 2001).
He publicado bastantes libros y muchos artículos, he impartido conferencias, he sido comisario de exposiciones y jurado en muchísmos festivales. Si quieren saber más no duden en consultar mi blog ARQUITECTURA + CINE + CIUDAD.