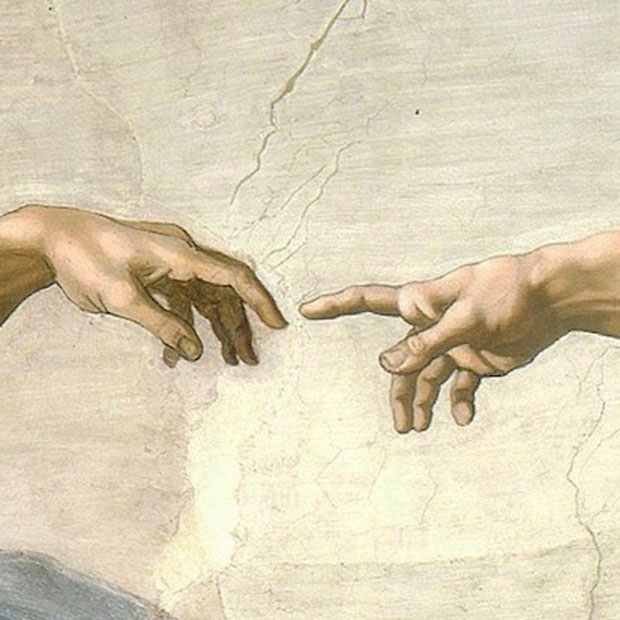 The small thing
We will begin for a confession, hello, I am called Jorge and I like the small things. If, I admit it, I like the small things and the small facts. The small things. In the bottom I believe that they all like, of one or another way. In addition, they say that it is for the small things for which the world moves, it be be. The beginning are always small and are always important, so…
The classification of the small thing, as Bachelard would say, it is, unlike what his name seems to indicate, very wide, almost infinite, almost quite it has been small at some time, and so changed as any of those classifications or categories with which the John Wilkins's good one was trying to arrange the world as far back as the 17th century. Borges us it remembers in his text John Wilkins's analytical language, in which also it appears this magnificent reference to certain Chinese encyclopedia that titles Celestial emporium of benevolent knowledge that, certain or not, is so sublime as useless was A Wilkins's attempt.
But my interest for the small thing is not born for a zeal of cataloguing, it has to see neither with the intimate manufacture of the objects, nor with the filigrane of his detail or aspect, is not even associated with certain objects. Not, my interest for the small thing is born for abarcable of his nature. If we notice of the definition that of including does the dictionary of RAE we have:
1. Encircling something with the arms or with the hand.
2. Making a detour, understanding.
3. Containning, implying or enclosing in yes.
4. Perceiving or dominating with the sight, of once, slightly in its entirety.
Then we understand where I want to come, are before that one that can be understood, beside including, that one that it is possible to perceive in its entirety. Perception and comprehension, or rather understanding, if a step allows me to go away beyond in the abstraction of the concept. This way so the small thing takes root in his proportion and scale, and for it, also with his relation with regard to other things with which it is possible to compare him, and especially, with the perception that we have of him. But also the small thing is a category announces that it is out of any scale and proportion, is an interior and personal category. The perception places us before our environment and the environment aprehensible is the controllable environment for our senses and sensations.
The small scale offers a field of experimentation more controlled, allows a more direct genesis, a more nearby perception. A nearby sensation. The small thing allows, for his abarcabilidad, if the palabro is allowed me and already I go a few, a personal, direct and intimate relation. They are objects, pieces, or spaces abarcables, operable and inhabitable, that we them can do one with us. And all this has great that to see with the space and the perception of the same one, it has to see with the architecture, this great word to which so often it empties of content for used for any end.
The small architecture, this of the small scale, is in the habit of being our first step in the profession. Generally it comes near to the practical, this architecture of the more or less remunerated order, of the hand of the small scale, of the small order. The first work, there has much that to see with the containment, both of means and of program. They are limited exercises, and it is nice that they it are, in the end the confidence it is that she to be gained, her of the others and her of one itself… But also it has to see with the autocontainment.
Sigh of that one that starts by opening all his extensive accumulated digest longingly of inexperienced nervously! Sigh of that one who has not learned the value of the containment, of this autocontainment, this that comes from the hand of the reflection and the self-criticism!.
All that, in the small thing, overflows and overflows, becomes rude and useless. In the small thing the excess is betrayed. Excess and false complexity that they confuse with depth of thought and message,"that only turns out to be complex is wrongly confused with the deep thing", Edgar Allan Poe was saying for mouth of one of his prominent figures in The crimes of the Morgue street. Less it is more, he was saying don Ludwig, and to give hare for cat was don Alejandro's maxim. Both were speaking about quality and not about quantity.
The small things, the small facts, details of the life as in the novel of the indian Arundhati Roy, The god of the small things, or as in so famous as ill-treated and misunderstanding effect butterfly, they are those that change the course of the events; in them the possibility of the difference is, this way in the life as in the architecture. Already Mies was saying "God is in the details", a phrase stolen from Flaubert certainly… Nobody is perfect.
jorge meijide . architect
a coruña. september 2013
Arquitecto por la ETSA de A Coruña desde 1991. Colabora en el estudio de Juan Navarro Baldeweg entre 1991 y 1992. Máster de proyectos integrados por la fundación camuñas, madrid 1992. A la vuelta A Coruña se incorpora al estudio de su padre, Carlos E. Meijide Calvo con el que trabaja hasta 2001. Desde 2004 hasta 2009 colabora con los arquitectos Patricia de Marichalar y Fernando Martínez. En el año 2009 forma, junto con Patricia de Marichalar meijidedemarichalar arquitectos.
Desde 2014 trabaja en solitario colaborando con estudios y arquitectos amigos. Es profesor de proyectos arquitectónicos en la Escuela Técnica superior de Arquitectura de A Coruña desde 1997; es tutor de proyecto fin de carrera y ha sido presidente del tribunal de PFC. Colabora con blogs y publicaciones de arquitectura.