Heir of Wagner, Loos, Mackintosh, Sullivan, Wright and Gill, fellow of Neutral, Rudolph Michael Schindler contributed with his articulations of suspended and disrespectful elements of his plane of origin to the character of the North American architecture of half of century, and by historical weight to the freedom of the resolutions of the last 3 decades.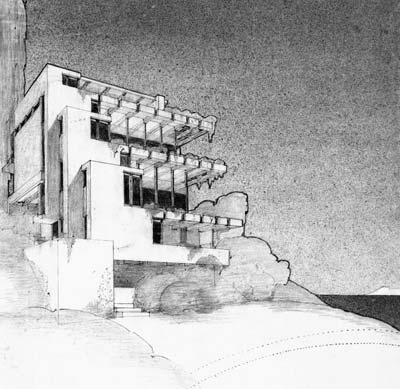 […]
Martín Lisnovsky
The early buildings of Schindler characterise  generally by the construction in concrete, that contrasts with the open cloths of glass and wood. In the research for abaratar costs, Schindler abandoned the construction in concrete, and began to design with signposts of plaster. This type of construction caracterízó his work of the years 30 and 40, although what did not change was his interest in the form and the space. In 1945 it developed his own system of modular construction, cococido like Schindler frame. In his back work used it of form extensiva like base of experimentation. [Text is extracted of the wikipedia.org]
+ article is published in arquitecturamashistoria.blogspot.com
Búsqueda para satisfacer el conocimiento de la actividad arquitectónica y tangentes que se generan. La idea es crear un espacio para divulgar los diversos proyectos en busca de nueva inspiración y de intercambio.