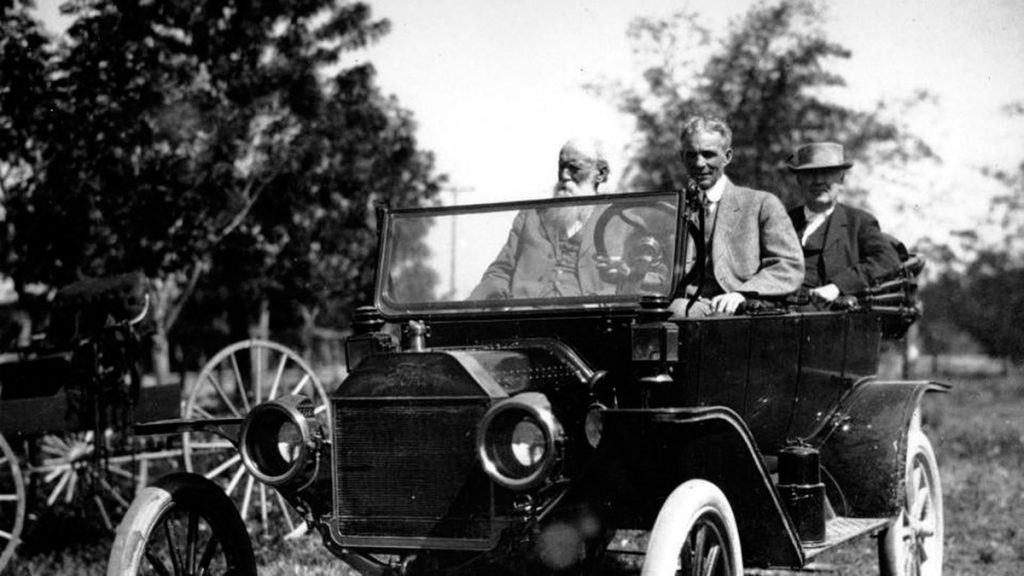 In the early years of the 20th Century, Henry Ford spoke of the rationality of the production process and justified the extreme proximity of his machines in the production plant -greater than that of any other company in the world-, for an unnecessary separation of only six inches would end up passing on extra costs to the consumers.
Fordism fattened Western consumption and flooded the market with mass-produced products, feeding a body which grew and grew in volume until the petroleum crisis of the seventies.
Midway through the last century, the automotive firm Toyota1 came up with the idea of lean production -asociated with the idea of a skinny, lean body meat lacking fat. The Fordist model then suffered the first adjustment, based on long-term thinking. The agreement consisted of removing all that was not necessary, -unnecessary effort and waste- and respecting, motivating and praising staff and clients because with this the company would grow. The theme was never to be completely satisfied with the product and to be always thinking of continuous improvements and learning. The Eastern approach to life was thus introduced, as a slimming diet based on seaweed and rice, into Western companies and factories.
This vision, which has been undisputed for more than two decades in the automotive industry, has still not been integrated into the value system of the material agents in house building. What is commonly accepted is the general concept that the manufacturing industry is more efficient than the construction industry.
If after Fordism tight lean production prevailed, what is changing now is the concept. Toyota has set out to be the first company to market the plug-in car and has brought its forecasts forward by one year. This means that it is attempting, in a generalised way, to accelerate the change of the system of obtaining the driving energy in vehicles, which has been by combustion since the beginning of time, and give way to a rechargeable lith-ion battery.
This is not a trivial change, but a substantial one. It is a transformation which is already under way and which will oblige us to build, both cars and housing, in a different way.
Javier Mozas, architect, a+t research group
Vitoria-Gasteiz, juny 2009
Notas.
1 The Toyota Way. Jeffrey Liker. McGraw-Hill. 2004.
Complete article published in HoCo Density Housing Construction & Costs.
Aurora Fernández Per es periodista y Javier Mozas es arquitecto y urbanista. Ambos son fundadores de a + t architecture publishers, 1992, y editores de la revista de arquitectura a + t desde 1992 hasta la actualidad, así como fundadores en 2011 del grupo de investigación a + t – cuyo objetivo es promover la ciudad compacta a través de la investigación y el análisis-. Son además autores y editores de numerosas publicaciones, incluida la serie 'Densidad sobre vivienda colectiva'.