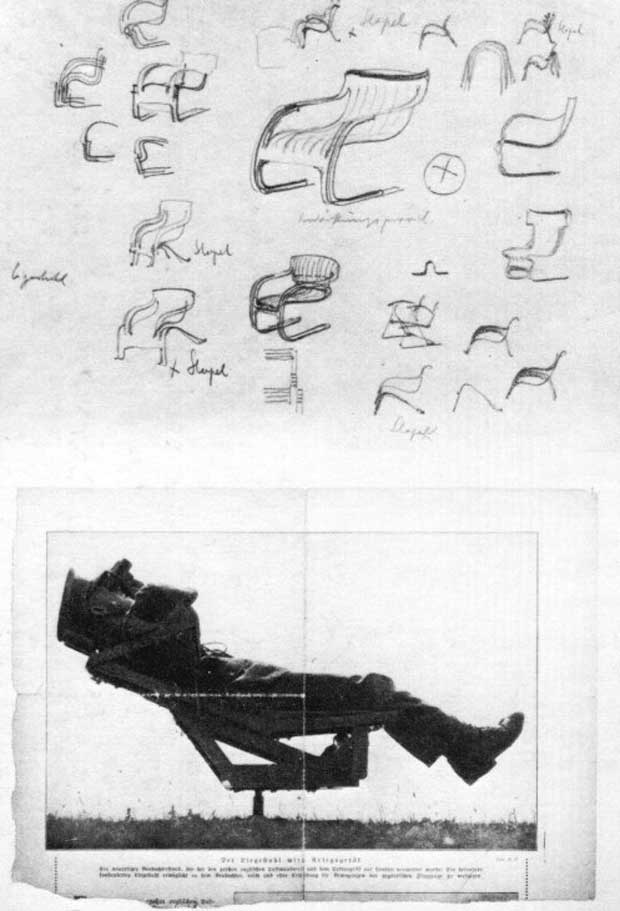 […]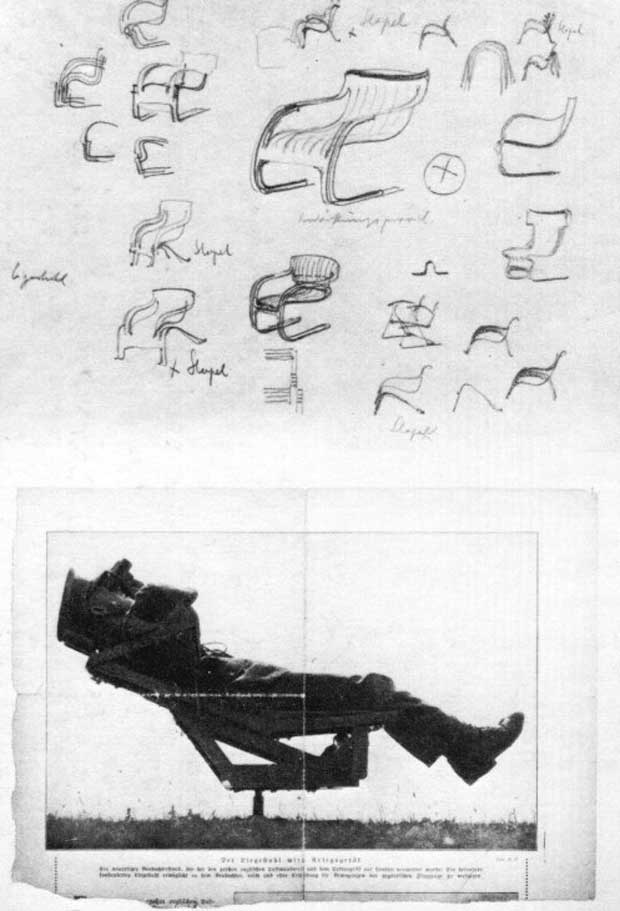 For a nomadic individual, the war is a familiar scene since it contains many vital materials. During a war there are suspended the rules of conviviality that the civil society has given itself to yes same and there are adopted other foreign procedure that, suddenly, direct the whole frantic activity of the warlike moment. The battlefield is a definite but mobile space, of extension and uncertain position, the rules are neither visible nor recognizable, and the survival turns into the only aim.
Lucky I do not know the war for own experience (I did not even do the "military service"). Though he is little an acquaintance, the architect has not been to such circumstances either, and even we have taken an active paper taking advantage of our technical formation. Finger to resemble here eminences as Vitrubio or Leonardo, as architects – ingenieros-militares. In the past 20th century there are really interesting histories as that of Buckminster Fuller with his refuge of emergency warlike DDU ("Dymaxion Deployment Unit") entrusted by the North American army in 1942 and then paradoxically exhibited in the gardens of the MoMA which acts of art. And, more recently, some more trivial solution like the offer of "Virtual House" of Alejandro Zaera for the ANY Corporation in 1997, one attempt of moving the chapter "Treated about Nomadología: the machine of war" of Mil Plateaux by Deleuze and Guattari to the theoretical field of the Architecture. Of all these magnificent episodes I have wanted to rescue one that occupied the mind of Mies van der Rohe in full epoch prebélica.
In 1935 Mies van der Rohe, chased by the Nazism (though sometimes the German teacher was trying to flirt with him for mere survival before his exile), it realizes a few studies of furniture for a few chairs departing from his previous experiences of Barcelona and Brno between 1928 and 1930. Close to a few his sketches, there appears a clipping press of the epoch gathered by Grain: in him we see a military man in vigilant attitude of the air space, comfortably thrown in one they surprise deck chair. This one has lost his habitual sedentary condition in an office of the IIIrd Reich for the much more active, own one of times of war. The tumbona already does not possess his stable support and his domestic appearance that we we all know but, he undresses of all this apparel, is revealed dramatically usefully without losing scarcely comfort. A central point of support way of pivot allows to the police officer to spy the flight of bombardiers in any path, without prejudice for his ergonomics.
Grain, probably after having thought of designing another chair more (certainly, everyone more become bourgeois), changes strategy on having thought about this photo and chooses to work from this model of tumbona, surely attracted by the break of the conventions. The modernity of his project resides in the strategy of thought and the method of work. This way we read notes in German close to the sketches of tumbonas where he writes things as "possibly also in adaptable position" / "mounting in the soil on a foot" / "but mobile" / "light compressed, chrome metal". You notice that they would be almost orders of a temporary employee Nomadic Theorya of the Architecture: adaptability, simplicity of assembly, mobility, lightness … Certainly that the editor of the foot of photo was terribly accurate on having described it as "Der Liegestuhl wird Kriegsgerät", or, "the tumbona turns into material of war".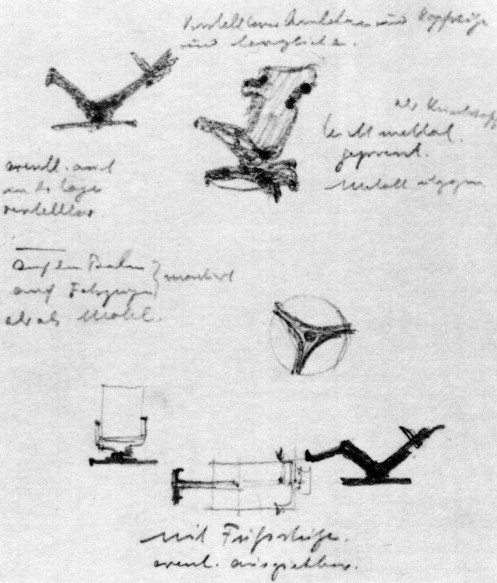 We will never know how one might have developed industrially the tumbona of Grain, scarcely deducible of his few sketches it brings over of the question. What yes we know is that, even in situations as adverse as the periods of crisis through that then and now we live, the architect is capable of continuing dreaming of "behaved in an outrageous way giants" (paraphrasing Cervantes), of seeing new possibilities there where they do not see others any more than windmills. Fuller turned siloes of grain of the epoch of the New Deal into his servants DDU; and Grain was dreaming of another new and exquisite piece of furniture from a machine of war. Let's not fall down in the widespread discouragement and let's trivialize our capacities. The architects we have a formation so wide that we will continue projecting the enclosed future without having orders. What another thing if we cannot do better than anybody?
Rodrigo Almonacid [r-arquitectura] · doctor architect
valladolid. may 2013
Nota:
Images yielded by A.James Speyer for the Catalogue of the exhibition of the M.O.P.U. celebrated in Madrid in 1987: Mies van der Rohe: His Architecture and His Disciples
(Teruel, 1974). Licenciado en Arquitectura (1999) con premio extraordinario y Doctor "cum laude" en Arquitectura por la Universidad de Valladolid (2013), compagina su actividad académica como profesor doctor de la E.T.S. de Arquitectura de Valladolid con la profesional al frente de su propio estudio [r-arquitectura]. Es autor de dos libros: Mies van der Rohe: el espacio de la ausencia (2006); y El paisaje codificado en la arquitectura de Arne Jacobsen (2016). Colaborador habitual en blogs de actualidad y crítica arquitectónica.
Proyecto edificios singulares y sostenibles en mi estudio [r-arquitectura] desde el año 2000 con la colaboración un equipo multidisciplinar de especialistas de acreditada experiencia profesional. [Especialidad: Sector Terciario].
Asesoro en el desarrollo de estrategias de comunicación 2.0 y marketing digital para actividades relacionadas con la Arquitectura: identidad digital corporativa, branding arquitectónico, community management, planifico y redacto contenidos para blogs/webs.