The intelligent experiment carried out in the nineties by Ana of Tar and Tomás Dagnino in Gentlemen architects…1, 1, one book where they assembled our two prominent figures in a few unforgettable chats in the  La Biela La Biela de Recoleta coffee, motivated us to returning to make them talk, to recreating these disputes and learning again of his differences and similarities. His miens of educated and elegant gentlemen are left to hear in every paragraph of these conversations.
The humor of Testa to justify a decision or Álvarez's passion to support an idea are symptoms of two differentiated well, but very sure personalities of to where they wanted to go and as they were trying to be seen. These rereadings, to resound with his voices, woke theirs renewed anxieties up for entering his more intimate worlds. And there we were.
The innumerable and richest testimonies allowed us to reconstruct since they were his days of work, his spaces of ordinariness and his ways of life. Here also the routine and the order seem to move away from any stereotype.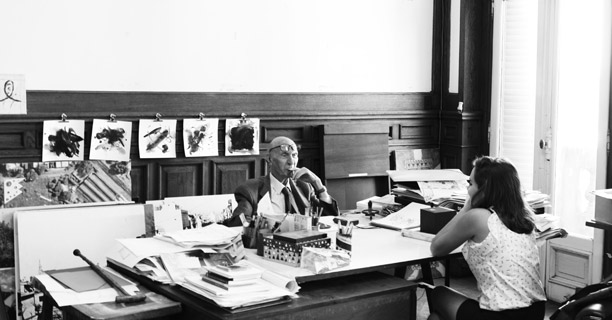 "Clorindo Tests it was travelling few stables that separate his house of the study and was stopping every day, before 9:s. In the La Farola confectionery, next Santa Fe and Callao. There it was taking coffee and in loneliness towards sketches and small drawings on napkins. The young boys were waiting for it daily. It was rising to the study and was the first one in coming. Between 9 a.m. and them 9.30hs it was doing, was finishing some picture, was beginning other one or simply he was reading the diary Financial Area. Graciela, his secretary, was coming to them 9.30hs and of there in forward the rest of the partners, architects, draftsmen, etc. Clorindo was sitting down in his office and began the day inspecting of the works, the projects in march and the contests for coming. Most of the time was passing in his table outlining sketch, details of architectural and artistic works, which it was delivering to the draftsmen to be spent or he itself to lead to the fabric. His secretary was serving a coffee him in the middle of the morning, he was not asking for it, Graciela knew when to take it to him.

She itself was attending to the telephones and was spending the so called ones to him. Clorindo was attending to all. Often it was receiving visits of students, architects, artists and clients. Always it had time for an agreeable conversation. Head was taking his own agenda and was noticing with colors, drawings and outlines his activities or things that it did not want to forget. Towards them 12.30hs one was going to have lunch to his house, then there was sleeping a siesta of an hour and the 15 exactly was getting up. It was returning walking along the avenue Santa Fe and 15.30hs it was again in the study. It was sitting down in his table and continued working and drawing, until 5 p.m. or 18hs that was dividing for some event, meeting, exhibition or to his house where they were waiting for his wife Teresa, his daughter Joaquina and his cats."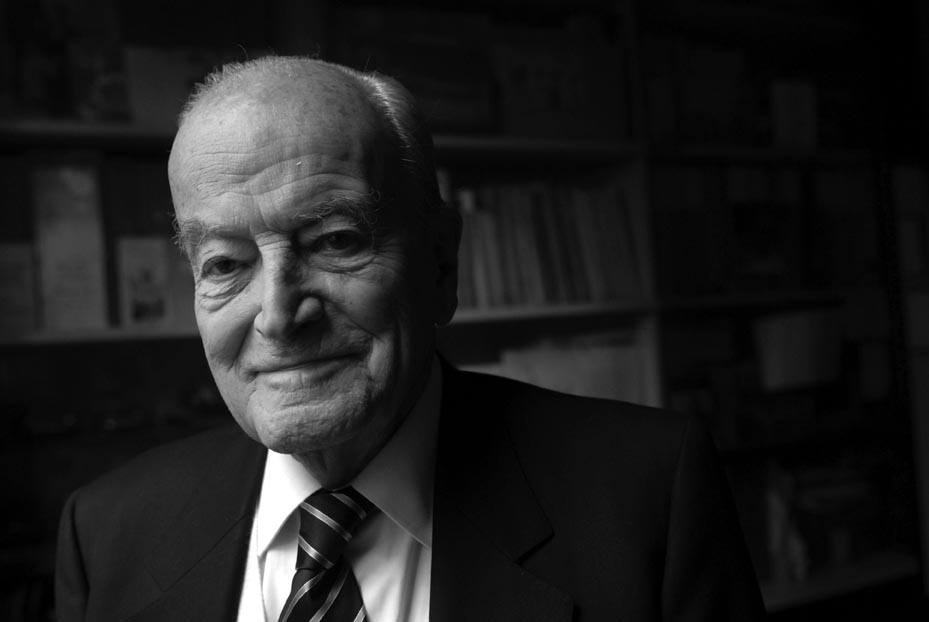 "Mario Roberto Álvarez was going out of his house about them 8.20hs, was handling his car or someone was spending it to search. He was visiting some work or was coming to the study in the street Solís of the neighborhood of Congress before 9hs. It was meeting his secretary and was revising the agenda and the hanging topics. He was asking to make some to him so called and was giving instructions that his assistants were annotating in his notebooks. Then it was calling the different partners and architects in charge of projects and saw topics with them, they were checking documentation, were evaluating changes, advances, etc. When it was remaining alone in his office it was igniting the radio and was listening to news. Monday, on Wednesday and Friday it was in the habit of having lunch with the partners in restaurants near to the study. They were his favorite the Lucus Center (already missing), the French Basque (in street Dark man), the Asturian Center (Solís and Belgrano) or some nearby gridiron, always moving afoot.

In the evening meetings with clients in his room of meetings and review of planes and budgets. He was attending to all the telephonic calls and it was never stopping without answering anybody. She liked, after the lunch, to receive and to speak with students of architecture. He was writing his own agenda that was a notebook espiralado and squared. It was taking coffee in the middle of the morning and tea in the evenings, always accompanied of several Rhodesias de Bagley. On Tuesdays and Thursday it was playing to the tennis, was going out of the study at 12:s and was returning at 16:s. These days Law Tennis was having lunch with his companions of party in the Buenos Aires Club or in the Tennis Argentine Club. His favorite coffee was The Connecting-rod, to short distance of his house in Put and Schiaffino. In the last years it was in the habit of going to the National Academy of Fine arts in the evenings. There it was crossing with Clorindo Testa."
The possibility of recreating and putting in dialog both spaces of works was from the beginning our major idea2 forces. Understands the climate of his ordinariness our challenge. Routines it reproduces his tables with his personal original objects. His offices, pencils, rules, spectacles, calculators and paintbrushes are there, together to his drawings, papers of work, agendas and family photos. Almost as if they had gone out to have lunch and at any time they were returning.
This way the visitors will be able vivenciar since they were the sites where these two men were working and creating, what objects they were accompanying and what order they were imposing on him to his daily spaces. A great diagonal plane recreates a chronology with the lines of life of both architects close to references of the local history and the architectural international production.
A collage of personal and familiar photos shows us his intimate lives, the trips of youth, friends and his big loves.
Martín Marcos. Architect, town planner, Director MARQ-SCA (Museum of Architecture and Design of Buenos Aires) and Teacher To title FADU UBA
Buenos Aires. October 2017
Notes:
1 De Brea, Ana; Dagnino, Tomás. "Señores arquitectos… Diálogos con Mario Roberto Álvarez y Clorindo Testa". Ediciones UBROC, 1999. Buenos Aires.
2 There has been decisive the support of both families for the concretion of this project. His wife Teresa and his daughter Joaquina Testa on the one hand and "Bimbo" Álvarez, architect and son of Mario Roberto, for other one, proved to be always solidary and enthusiasts with the idea of realizing a joint exhibition. With great generosity they opened his homes and his recollections us. In both studies always we receive support and it helps to our requisitions and needs. They were months of searching, revolver and classifying papers, photos, objects and documents with a lot of care; to digitize hundreds of images and to develop epigraphs of dozens of personal objects. Small drawings, schemes of details, annotations to the margin, tests and counterevidences looking for alternatives, plots, crickets, lines and colored volumes allow to read between folds the secrets of methods proyectuales differentiated well and extremely rich and complex where Álvarez and Head were diving his solutions and obsessions.
Docente de la Facultad de Arquitectura, Diseño y Urbanis­mo (UBA) y director del Museo de Arquitectura y Diseño de la Socie­dad Central de Arquitectos en Buenos Aires hasta 2018. Actualmente lleva la dirección del Museo Nacional de Arte Decorativo – MNAD, en el Palacio Errázuriz-Alvear.