For the first time, Bilbao is the venue for the Forum d'Avignon, the prestigious debate forum on culture in Europe. An international meeting in which art, architecture, politics and entrepreneurship professionals will analyse the different aspects of 'The city as a cultural ecosystem'.
The Forum d'Avignon Bilbao will show how culture can help boost economic development and the wellbeing of citizens in general, how it can increase the degree of innovation and creativity and how it is decisive when facing global attraction and competition.
You can find more information about speakers here.
5 march: RAW (Research Action Workshops)
RAW is a space for reflection, warm-up and idea testing before the Forum d'Avignon Bilbao. It aims to look at local ideas and experiences with a cross-cutting approach, through debates on art and culture in contemporary contexts.
It is a work session for experience-sharing, with participation from local cultural agents. It is a catalyst for ideas, impulses and tensions, aimed at artists and cultural agents. The workshops will focus on art hybridization experiments and practice; from mistakes to learning and the new communities in artistic and social practice.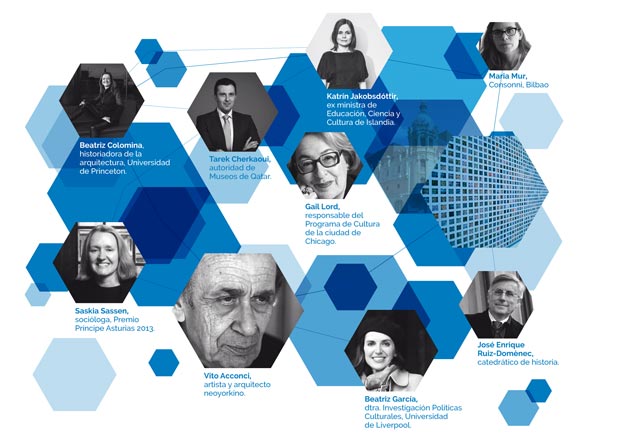 The city as cultural ecosystem. What is a cultural ecosystem made of? Public and private actors, institutions, spaces, practices, citizens, visitors… In our western 'cultural ecosystems', the divide between public and private spheres was one of the key issues for cultural action. With the passing of time, this dichotomy became an outdated concept as the two sectors started cooperating with one another. We want to use real experiences to assess the relationship between the two.
Bilbao is a cultural ecosystem with inspiring encounters and action for residents and visitors. Since the city's urban and economic transformation, Bilbao has been linked with concepts such as excellence, economic activity, knowledge, art, technology, design and creativity.
Culture is a driving force for development and welfare; it fosters innovation and creativity, and can create icons that contribute to increase global competitiveness.
With this aim in mind, the 2014 Forum d'Avignon Bilbao is to explore the potential of cities as cultural ecosystems.
+ info
Búsqueda para satisfacer el conocimiento de la actividad arquitectónica y tangentes que se generan. La idea es crear un espacio para divulgar los diversos proyectos en busca de nueva inspiración y de intercambio.