«Any authentic construction, any human creation is an interaction of functions and not a differentiation of domains»

José María de Labra
The José de la Mano gallery of Madrid, in his interest to reveal the authors' unknown work of last century, has realized the second explanatory project about José María de Labra with the suggestive title of Laboratorio de Formas[1]. As it is indicated in the catalogue, the «laboratory» evokes Oteiza and his personal experimentation with chalks, pero también nos vincula a otro laboratorio, but also it links us to another laboratory, that of Formas de Galicia, conceived in the exile of the hand of Luis Seoane and Isaac Díaz Pardo ttaking the integration of the arts as one of his fundamental premises.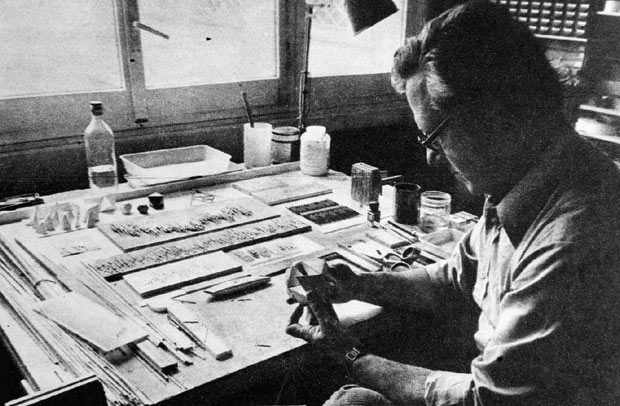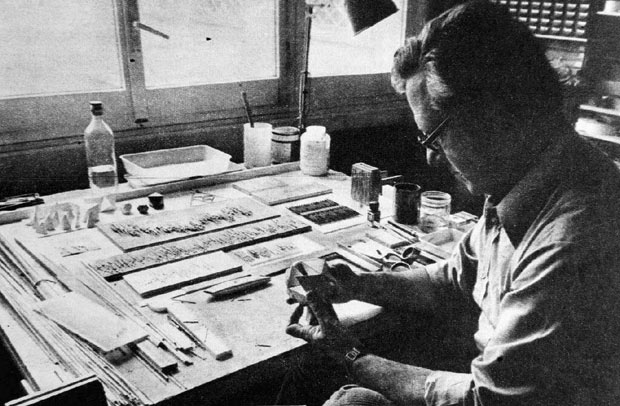 The work José María de Labra Suazo (A Coruña, 1925 – Palma de Mallorca, 1994) is fitted perfectly inside the ideal ones of that laboratory. Besides his exploration in the world of the painting and the abstract sculpture, immediately it moves his investigation to the configuration of the religious space, taking part in the design of the windows of the Apostolic College of the Padres Dominican Fathers in Valladolid (1952) or of San Pedro Mártir Church in Alcobendas (1955), both projected by Michael Fisac Miguel Fisac.
His first important exhibition, celebrated in 1955 in the Cultural club of Madrid, possesses a catalogue prefaced by Fisac. In him, the architect writes «this exhibition is not his work, it is a series of studies, of exercises to do fingers, as the pianists say». And it adds: «A complete concert already it has given Working in several occasions – I am a witness of major exception-; it begins others to execute. They are neither pictures, nor even wall paintings. Sad concept of what is the merger of the arts they have those who believe that an authentic plastic cooperation is to stick, more or less acertadamente. to an architecture, statues and paintings in the walls!».
In effect, the exercises of Working are comparisons, tests, novelties that advance the idea of total work longed in the dream of the modern recovery. The models of lattices of wood constructed in his laboratory turn into elements of joint and sleeplessness of the space into works as the Spanish Pavillon in World Fair of  New York (1964) or the headquarters of the Recreativa Equine Sompany en A Coruña (1967).
The lígneos sieves of light proposed by Working join with naturalness in fronts and interiors contributing expressiveness and dynamism to the construction. In occasions it manages to test with mobile parts, doing of the modern plastic arts essential and variable object in the definition of the environment.
In the equator of last century, creators as Labra, Oteiza, Manuel Molezún, Díaz Pardo or Jesús de la Sota —to whom the gallery dedicated also a magnificent protest project-, besides other names for revealing, did of the modern recovery the perfect scene to claim the integration of the arts and, of his work, the best demonstration of this idea.
antonio s. río vázquez . architect
a coruña. april 2013
Notes:
[1] The first project, under the Labras´ title: Fuerza y forma. Un mundo objetual abstracto it was carried out in November, 2010.
Antonio S. Río Vázquez (A Coruña, 1981) es arquitecto por la E.T.S.A. de A Coruña, master en Urbanismo y doctor por la Universidade da Coruña. Especializado en teoría y diseño, su línea de trabajo se ha centrado en la investigación y divulgación del patrimonio arquitectónico moderno. Ha desarrollado proyectos de modo independiente y ha colaborado con varios estudios de arquitectura. Es socio fundador de Aroe Arquitectura. Es profesor en el Departamento de Proyectos Arquitectónicos, Urbanismo y Composición de la Universidade da Coruña, y ha sido profesor invitado en la Robert Gordon University de Aberdeen (Reino Unido), en la Universidade do Minho (Portugal) y en la Università degli Studi di Roma La Sapienza (Italia). Es miembro de la red UEDXX Urbanism of European Dictatorships during the XXth Century, del Grupo de Investigación en Historia de la Arquitectura IALA y del Grupo de Innovación Educativa en Historia de la Arquitectura. Ha formado parte del proyecto de investigación FAME Fotografía y Arquitectura Moderna en España, 1925-1965. Los resultados de sus investigaciones, tanto personales como conjuntas, han servido como aportación a eventos de debate y difusión científica y han sido publicados en libros y revistas.