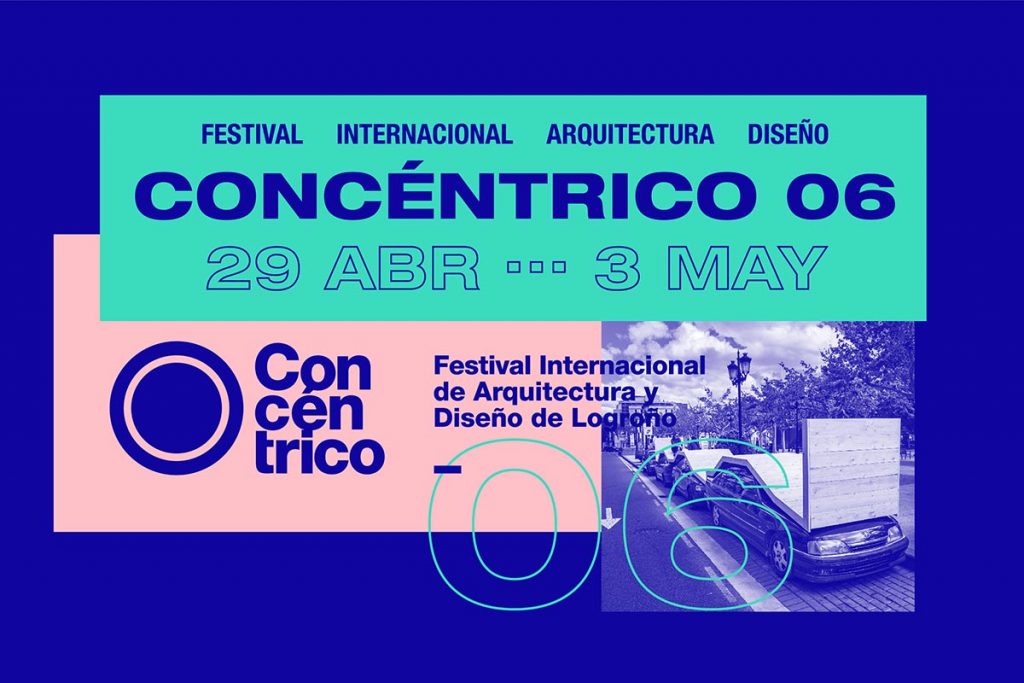 Concéntrico is Logroño's International Architecture and Design Festival and it is open to all citizens and visitors. It aims to discover and rediscover spaces of interest in the city's historic downtown. The Festival invites attendees to visit these places through installations that create a connection between interior patios, hidden spaces and plazas that typically go unnoticed in day-to-day life.
Each installation is created by a team of architects and/or designers who make proposals, experiment and explore new fields of design with their environment, thereby establishing a dialogue between heritage and contemporary architecture, which seeks to activate citizens' reflection on these spaces.
The Festival is organised by the Cultural Foundation of Architects of La Rioja (Fundación Cultural de los Arquitectos de La Rioja, FCAR), together with Javier Peña Ibáñez, the promotor of the initiative, in collaboration with the Logroño City Council, the Government of La Rioja, Garnica and Bodegas LAN.
Since 2015, Concéntrico has been organised by the La Rioja Cultural Foundation of Architects and Javier Peña Ibáñez, creator of the initiative, in collaboration with the City of Logroño and the La Rioja Government Centre of Design. Garnica, Bodegas LAN, Métropole de Rouen Normandie and Acción Cultural Española are the main partners.
The festival is also supported by the partner institutions Goethe-Institut Madrid, Czech Centre, Instituto Polaco de Cultura, Institut français, Istituto Italiano di Cultura and the Ibero-American Institute of Finland. The La Rioja School of Design and the ENSA Normandie are the associate schools of the festival.
The partners are Construcciones Calleja, Casa de la Imagen, Fundación Beç Zmiana, Biblioteca de La Rioja, Filmoteca de La Rioja, Santos Ochoa, Sala Amós Salvador, Santos Ochoa, Vbolarioja, Desguaces El Cortijo, Caritas and la Diócesis de Calahorra y La Calzada-Logroño.
Media partners are El Croquis, e-flux architecture, Diseño Interior, Plataforma Arquitectura, Arquitectura Viva, Disup!, Room diseño, Arquitectura & Diseño, Experimenta and thesignspeaking.
Concéntrico 06
International Architecture and Design Festival
29 april – 3 may 2020
Búsqueda para satisfacer el conocimiento de la actividad arquitectónica y tangentes que se generan. La idea es crear un espacio para divulgar los diversos proyectos en busca de nueva inspiración y de intercambio.