Built by Gregori Warchavchik in the Rua Itápolis in the suburb of Pacaembu, São Paulo, the Casa Modernista [Modernist House] was inaugurated on 26 March, 1930 with a major exhibition of modern art. The show, which lasted until 20 April and which attracted over 20,000 visitors, presented a coordinated complex of architecture and interior design, allowing the perception of the proposal of its author to integrate art, architecture and design in creating an ambiance.
In realising the project, Warchavchik organised workshops which, on the basis of his designs, made all of the furniture, characterised by pure and functional lines that were in keeping with the conception of the house. Avant-garde painters, sculptors and engravers also took part in the exhibition. What became known as the Casa Modernista, due to the event surrounding its inauguration, is in harmony with the set of modern residences designed by the architect, the first of their kind to be realised within Brazil. Russian by birth, but trained in Italy, Warchavchik became familiar with the work of Walter Gropius and Le Corbusier before migrating to Brazil in 1923. His architecture, in a rationalist and functionalist mode, was dictated by practicality and economy, by the reduction of decorative elements to a minimum, by the subordination of form to function and by the defence of the need for the architect to embody the union between artist and technician.
From 1927 until the start of the 1930s, Warchavchik designed a series of modern houses that were "rational, comfortable, purely utilitarian and full of colour, light and joy", as he usually described them. The first modern house designed by Warchavchik was his residence in the Rua Santa Cruz, in the suburb of Vila Mariana, 1927/1928, in São Paulo. The original solutions of the project related to the way in which its author combined the functionalist doctrine of Gropius and Le Corbusier with the local environment and shortage of industrialised products within the country.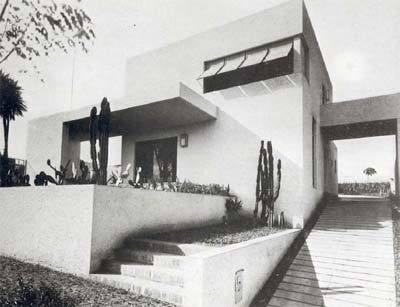 […]
+ article is published in itaucultural.org.br
Búsqueda para satisfacer el conocimiento de la actividad arquitectónica y tangentes que se generan. La idea es crear un espacio para divulgar los diversos proyectos en busca de nueva inspiración y de intercambio.