Unfortunately it´s demolished in 1971, the so particular house was designed for the famous director vienés of Hollywood, director -amongst other successes- of The Express of Shangai (1932) and The devil is a Woman (1935). A way heterodoxo that superimposes the calm of the Japanese spaces and the speed impregnated of the streamline North American of postwar period; a clear hand of RN, planes and material something disordered, under the magnetic curve that accompanies the lake, the limit of the internal garden, and the curve of the Rolls Royce.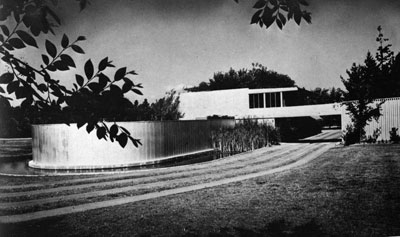 […]
MartínLisnovsky
Pictures Richard Neutra Complete Works, Taschen 2010
+ article is published in arquitecturamashistoria.blogspot.com
Búsqueda para satisfacer el conocimiento de la actividad arquitectónica y tangentes que se generan. La idea es crear un espacio para divulgar los diversos proyectos en busca de nueva inspiración y de intercambio.