The scope of the awards is the Iberian peninsula and islands. Them eligible for the finished works from each of January and the thirty-first December 2009.El seconding jury works some of the following categories: Architecture, Interior Design, City and Landscape, ephemeral interventions. The deadline for proposal submission of works and material corresponding to FAD Awards 2010 will end, in this call, at 12 am on Wednesday 17 February 2010.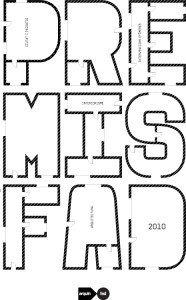 + www.fad.cat
+ http://arquinfad.org/
Búsqueda para satisfacer el conocimiento de la actividad arquitectónica y tangentes que se generan. La idea es crear un espacio para divulgar los diversos proyectos en busca de nueva inspiración y de intercambio.