In the picture of the program of Conferring of doctorate in Architecture of the Top Technical Institute of Lisbon, it is glad of inviting them to the conference of the teacher Panayotis Tournikiotis titled "Le Corbusier and Greece" that will take place in the audience VA1 on July 12 to them 11.30h noticing of the best way the closure of the academic year 2012-2013.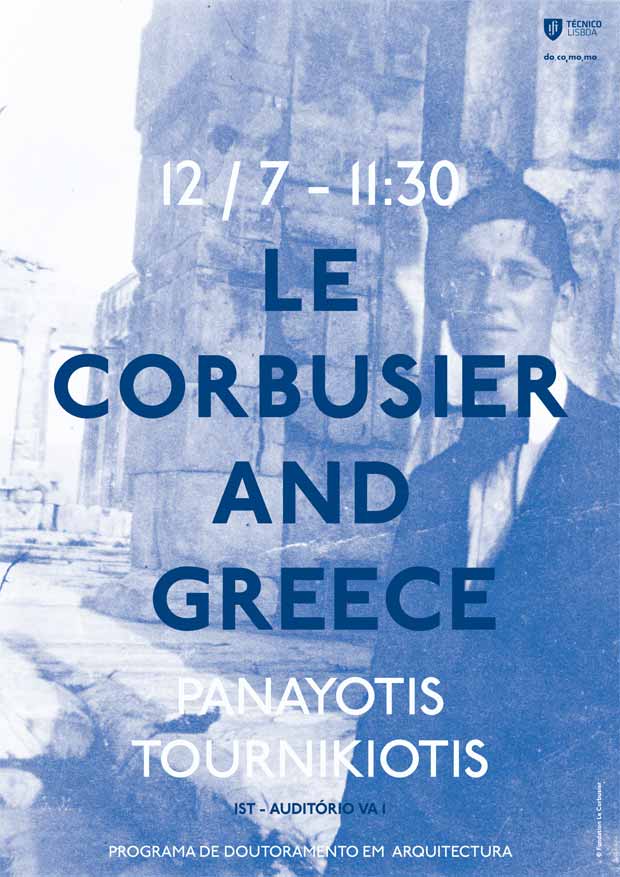 Teacher of theory of the architecture of the Technical University of Athens, Panayotis Tournikiotis studied architecture, urbanism, geography and philosophy in Athens and Paris. Author of several publications Adolf Loos (Princeton Architectural Press, 1994), The Historiography of Modern Architecture (MIT Press, 1999), Architecture in our equipments (Future, 2006 – in Greek) and The Diagonal of Corbusier (Ekkremes, 2010 – in Greek), beyond the referential Historiography of Architecture, Panayotis has developed work in the bosom of the Docomomo International, as Chair del International Specialists Committee on Registers and member of the Executive Committee. Actualemente, his investigation affects on the reinvention of the downtown in the metropolitan area of Athens.
+ info
Búsqueda para satisfacer el conocimiento de la actividad arquitectónica y tangentes que se generan. La idea es crear un espacio para divulgar los diversos proyectos en busca de nueva inspiración y de intercambio.