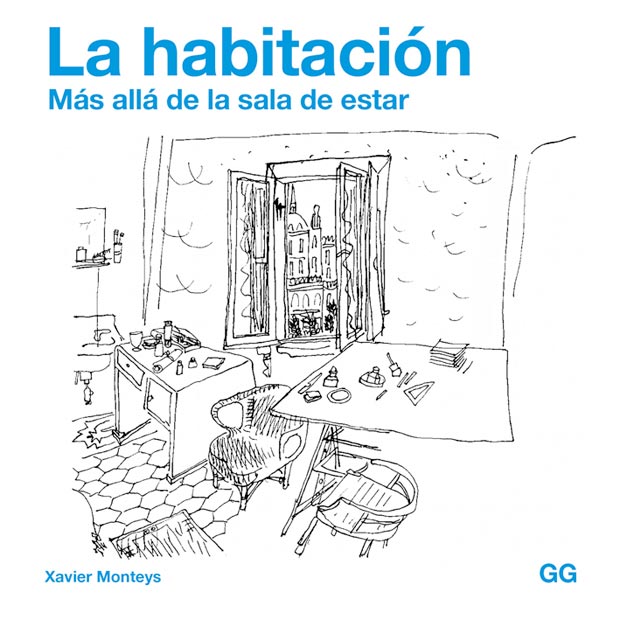 It is habitual that in the books of theory and it tells the history of the architecture of the housings turn out to be represented only for his rooms of being, leaving of side the rest of rooms. It seemed that, in spite of his major number, the bedroom did not have any transcendency in a housing. Simply it is not thought about him. The predominance of the room of being on any other type of stay limits the potential that might have the contemporary housing. This test pleads for a house with major sense and complexity and, across the reflection concerning the room with diverse uses, there defends the ambiguity and not specialization of the domestic spaces.
For it Xavier Monteys resorts to a varied collection of stays of heterogeneous origin. We find rooms before which the look has been dusted to return to observe them, others extracted from some texts literary or extracted of linens of exhibitions and museums, and others proceeding from facilities and experiments realized by contemporary artists. The set turns into a house with many rooms that allow different manners of life and along which we can pass in an imaginary way and, especially, unleash a flow of new looks that transform our conception reduccionista of the contemporary housing.
Xavier Monteys (Barcelona, 1953) is a professor of the Universitat Politècnica of Catalonia (UPC). It directs the group of investigation "To "live" and coordinates the máster of Theory and Practice of the Project of Architecture in the Top Escola Tècnica D'Arquitectura del Vallès (ETSAV). He has been a teacher in diverse university centers and is a habitual collaborator of the magazine Quaderns d'Arquitectura i Urbanisme and the supplement Quadern of the diary El País newspaper. Author of diverse books, between them Corbusier is Him: works and projects and He Marries Collage (with Pere Fuertes), both published for Publishing Gustavo Gili.
Búsqueda para satisfacer el conocimiento de la actividad arquitectónica y tangentes que se generan. La idea es crear un espacio para divulgar los diversos proyectos en busca de nueva inspiración y de intercambio.