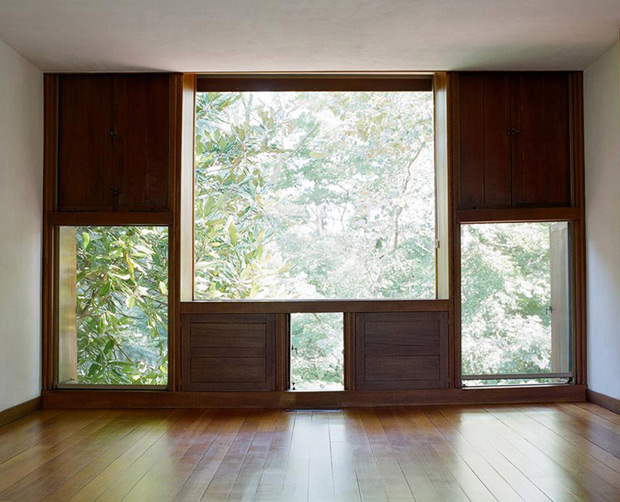 In the last chapter of the book "18 years with the architect Louis I. Kahn", the engineer August Komendant remembers the years in which that both coincided like professors in the University of Pennsylvania. There, Kahn posed the projects of course of the following way:
«There was not program, so only gave  some data referred to the needs and a term of delivery. The students had free hand to elaborate his own programs and establish a calendar».
Kahn Considered the university the most important institution of the city:
«Su crecimiento y calidad, es la medida de la ciudad, y se hará sentir funcionamiento en el-, las actitudes y la moralidad. Hoy en día, los intereses y los deseos de los profesionales se han extendido y diversificado en gran medida, pero ningún heno ningún lugar en donde los profesionales de los distintos campos se puedan reunir y hacer públicas sus opiniones».
Komendant insists on the relevancy that should have the university inside the company and defends two fundamental aspects in any professional activity, and specially in the education: the knowledge and the inspiration.
«The knowledge is the sum of truths or facts accumulated and systematized in the course of the time; the inspiration generates the thought, the feeling and the spirit, and guide or controls the action. […] In a university, an institution for the top learning, the knowledge has a more wide meaning; it includes, besides the knowledge fáctico, the comprehension of what the truths and the facts mean. It is necessary to to teach and prepare the student in order that he thinks for yes same».
It was calling the engineer the attention the dedication that Kahn was granting to the university, in spite of it purified that was his economic situation and of the pressure of the period that had in his professional study. Kahn always was happy and encouraged in his classes. And when Komendant was asking him how it was capable of obtaining it, it was answering him:
«When I am with my pupils and teach architecture to them, I am happy and forget everything else».
antonio s. río vázquez . architect
a coruña. february 2011
Antonio S. Río Vázquez (A Coruña, 1981) es arquitecto por la E.T.S.A. de A Coruña, master en Urbanismo y doctor por la Universidade da Coruña. Especializado en teoría y diseño, su línea de trabajo se ha centrado en la investigación y divulgación del patrimonio arquitectónico moderno. Ha desarrollado proyectos de modo independiente y ha colaborado con varios estudios de arquitectura. Es socio fundador de Aroe Arquitectura. Es profesor en el Departamento de Proyectos Arquitectónicos, Urbanismo y Composición de la Universidade da Coruña, y ha sido profesor invitado en la Robert Gordon University de Aberdeen (Reino Unido), en la Universidade do Minho (Portugal) y en la Università degli Studi di Roma La Sapienza (Italia). Es miembro de la red UEDXX Urbanism of European Dictatorships during the XXth Century, del Grupo de Investigación en Historia de la Arquitectura IALA y del Grupo de Innovación Educativa en Historia de la Arquitectura. Ha formado parte del proyecto de investigación FAME Fotografía y Arquitectura Moderna en España, 1925-1965. Los resultados de sus investigaciones, tanto personales como conjuntas, han servido como aportación a eventos de debate y difusión científica y han sido publicados en libros y revistas.