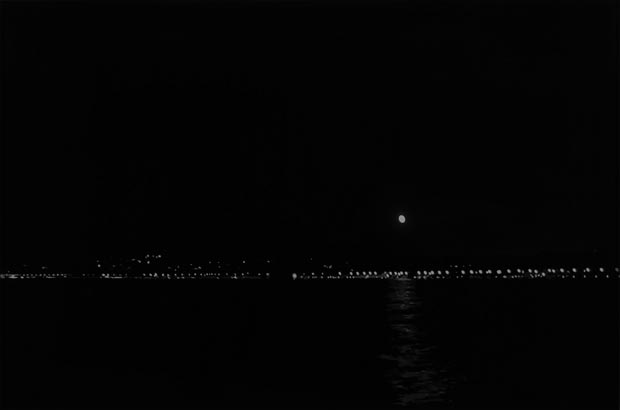 «Rapid! Ignite the stars before the leads are founded»,
Aldo van Eyck wrote in the year 1959, in plenary session he debates on the ways that the modern architecture should take. A difficult, complex moment and, at the same time attraction, where the protagonists were demonstrating across his work accompanied of writings, sketches and reflections, the doubts and illusions on the future, and on his collective aptitude to change it.
After a time of work it has to close the books, return them to racks and libraries. To take again the hanging readings and the tarts. Between them, the nearby one, he remembers me the beginning of the trip up to where it ends the land, to understand there,
«that Galicia is not the end of the land but the center of the sea». 
Idea that reinforces that Cunqueiro´s thesis that was defining Galicia as
«a land that has the head where it finishes the known world and that has the feet in the river of the Oblivion. Really there can no be stranger country, there can no be country that is beyond, and that from beyond comes to enter of a way or other one the great history of the humanity ».
Rereading the pages it turns out to be relevant to observe the presence of the sea in all the work. And of a way of sailing in his history: to understand the process from the detail, to be liberated of the panoramic previous visions and to raise a new and reasoned tour. Looking that the nearest thing, the most familiar thing, turns in distantly and distantly – in universally – and the remotely distant thing becomes next and accessible – in I make concrete-. To be discovering these stars that were ignited, whose light, being remote, is so next for the one that it was longing van Eyck.
antonio s. río vázquez . architect
a coruña. april 2013
Antonio S. Río Vázquez (A Coruña, 1981) es arquitecto por la E.T.S.A. de A Coruña, master en Urbanismo y doctor por la Universidade da Coruña. Especializado en teoría y diseño, su línea de trabajo se ha centrado en la investigación y divulgación del patrimonio arquitectónico moderno. Ha desarrollado proyectos de modo independiente y ha colaborado con varios estudios de arquitectura. Es socio fundador de Aroe Arquitectura. Es profesor en el Departamento de Proyectos Arquitectónicos, Urbanismo y Composición de la Universidade da Coruña, y ha sido profesor invitado en la Robert Gordon University de Aberdeen (Reino Unido), en la Universidade do Minho (Portugal) y en la Università degli Studi di Roma La Sapienza (Italia). Es miembro de la red UEDXX Urbanism of European Dictatorships during the XXth Century, del Grupo de Investigación en Historia de la Arquitectura IALA y del Grupo de Innovación Educativa en Historia de la Arquitectura. Ha formado parte del proyecto de investigación FAME Fotografía y Arquitectura Moderna en España, 1925-1965. Los resultados de sus investigaciones, tanto personales como conjuntas, han servido como aportación a eventos de debate y difusión científica y han sido publicados en libros y revistas.