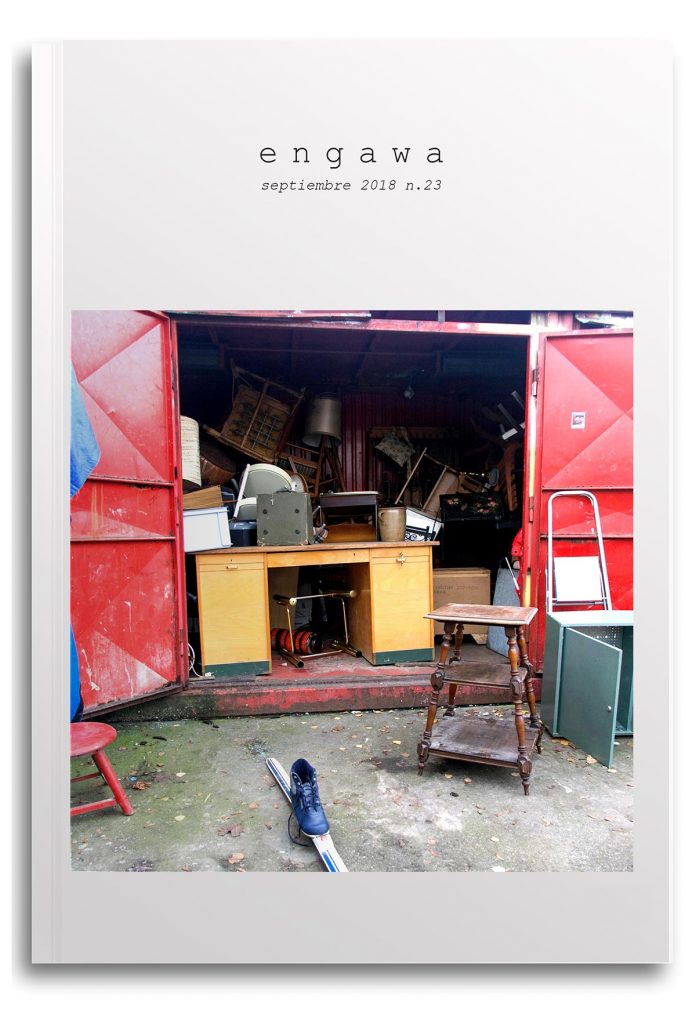 Entropy is described by physics as a magnitude that measures the degree of disorder of a system. The image suggested by La Ampliadora for this issue of the magazine may evoke high entropy. An ordered system only supports one possible configuration, so there is more chance that a system is messy. If we make the analogy with the cover container, it is easier to think that it increases its disorder than spontaneously ordered. It is doubtful to believe that chance will be able to organize its content, but the emotions of those to whom the objects belonged.
Attachment, understood as the need to maintain a physical proximity with those we love, could also explain the links we establish with those objects that have been part of our lives. They guarantee us the emotional balance if they are capable of becoming part of us in the different moments of our life journey. The masterpiece of American cinema, Citizen Kane by Orson Welles, revolves around the word Rosebud, pronounced by the enigmatic Charles Foster Kane, moments before dropping the snowball to the ground, in the instant before dying. Throughout the film the viewer tries to find the mysterious meaning of the word. The director maintains the enigma until the end, in which Rosebud proposes as a term to refer to the objects and toys used to play, which represent the memory of the childhood of its owner. The objects represent the lost innocence of a childhood that will never come back. Kane accumulates objects in his room of treasures not only to contemplate them, but to remember the sentimental ties that bind them to their loved ones.
Beyond the disorder, the deterioration or the decline that the image can show, the number 23 of Engawa collects stories of objects, those that change places, those that forget and beat in a storage room pleading for a second chance to fill an original void , those abandoned scattered around the city and who do not receive our attention, those who are part of a literary change, of their own, as they are transformed and replaced by new ones, those whose memory relates facts related to history, those that we share as a society and talk about how we are and how we were …
For all of this, we greatly appreciate the Amplifier's proposal, a school in which learning, researching, working and enjoying photography is another way of telling stories.
Literary moving · Montse Solano
Tríptico del caos · Darío Mateo
Triptych of chaos · USO (Ludovica Marcacci Balestrazzi, Davide Masserini)
Owning in the age of sharing · Francisco Silva
Trunk · Juan Fernando Ródenas García
Malle/House · Pedro Puertas Herrera
The uselessness of architecture · François Guynot de Boismenu
An illustrated poem · Ourania Chamilaki
Everything in place · Pablo Twose Valls
Amnesic rooms · Joan Alfòs
Hakanai · Paula Jaén
Pennsylvania Dwelling · Rubén Páez
Mine · Pau Llorca
Jinachu / Manachu · Mauricio Calvo
Copla-City Hall. Cronotopía. Eslabón · Salvador Moreno Pérez
Búsqueda para satisfacer el conocimiento de la actividad arquitectónica y tangentes que se generan. La idea es crear un espacio para divulgar los diversos proyectos en busca de nueva inspiración y de intercambio.