On July 11 were delivered in Barcelona the 2013 FAD Awards, including those for the Thought and Criticism category. One of the awards went to Estrategias operativas en arquitectura, an interesting critical contribution to understanding some current architectural trends.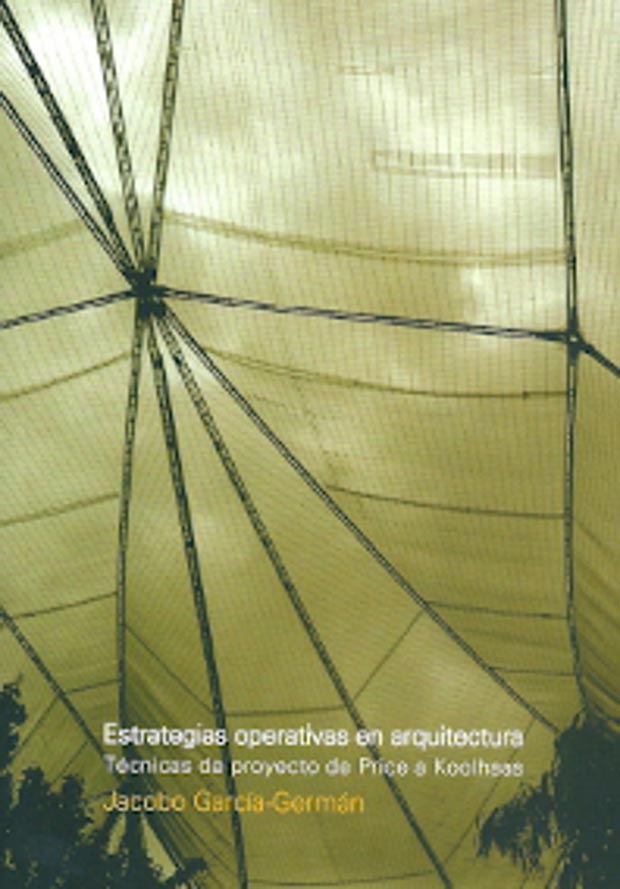 In agreement with the record of the juror, "Operative Strategies in architecture it claims the field of action of the architecture beyond the constructed fact and the project understood with his more conventional sense. In this aspect, the juror has valued specially the recovery of the architect as producer of ideas, strategies and contexts, involved in cultural phenomena that overcome his conception as mere executor of plans planned in advance".
Opposite to this valuation of the text as "recovery", irreproachable from this point of view, it suits to emphasize the value of the text as theoretical interpretation. His reading offers us a review of a good sample of the current architecture from his "operative strategies". The author speaks about them to say to the new methods proyectuales that they have proliferated in the architectural practice during the last fifty years.
[…]
David H. Falagan
From the paradigm to the strategy. Price's project technologies to Koolhaas
Jacobo García-Germán
Nobuko, 2012
+ article is published in arquilecturas
Búsqueda para satisfacer el conocimiento de la actividad arquitectónica y tangentes que se generan. La idea es crear un espacio para divulgar los diversos proyectos en busca de nueva inspiración y de intercambio.