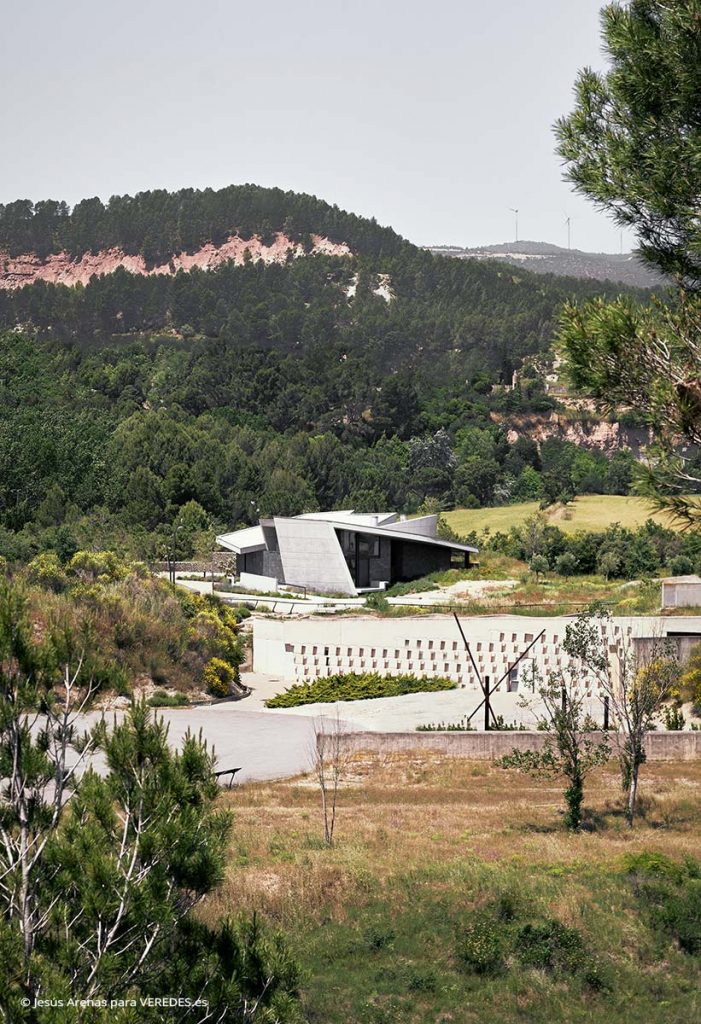 The project answers to the will to join the cemetery without distorting the great poetics that comes from him. We have placed in the top part of a hill that covers the chapel and the services, so that from the cemetery the new building does not perceive but, on the other hand, from her yes that we perceive the atmosphere and the beauty of the cemetery.
The principal idea of the project has been it of understanding delicately the situation that implies the program. Our positioning has been of relating to the nature generating a dialog between the visitors and the distant landscape that is guessed from the large windows of the building.
Also it answers to this will the location lightly raised of the crematory, placed rightly over a set of fragrant plants. We try to give the sensation of being in a plane different from that one where the commonness passes and that relates us to the life.
In spite of the fact that it might consider to be a merely technical building, we have wanted to provide it with the whole poetics that the state of mind of those that come to this space needs.
There have been in use the materials that relate the building to the cemetery. On the one hand, the concrete, predominant material in the cemetery, awards to the crematory a more sculptural character and, on the other hand, the ceramic closing gives him a less monolithic and cozier dimension.
Work: Crematorium in Igualada
Location: Países Bajos Streat Nº23, Parque del Cementerio Nuevo, Igualada, Barcelona
Promoter: Funeraria Anoia, S.L.
Dates:
Preliminary design: May, 2014
Basic – executive project: February, 2015
Beginning of Work: September, 2015
Ending works: June, 2016
Built-up area: 252 m2
Urbanization: 1248 m2
Building's budget: 372.000 €
Urbanization´s budget: 136.765 €
Collaborators:
Architect: Carme Pinós Desplat
Architect responsible for project ECP: Samuel Arriola
Architects collaborators ECP: Elsa Marti, Jeanne de Bussac
External partners :
Structures: Manuel Arquijo i Associats
Facilities: INDUS Ingeniería y Arquitectura SA
Metrics and budget: INDUS Ingeniería y Arquitectura SA
Infographics: Estudio Carme Pinós
Models: Estudio Carme Pinós
Direction of execution: Jordi Mari
Building company: Costructora Calaf SA
Photography: Jesús Arena
+ cpinos.com