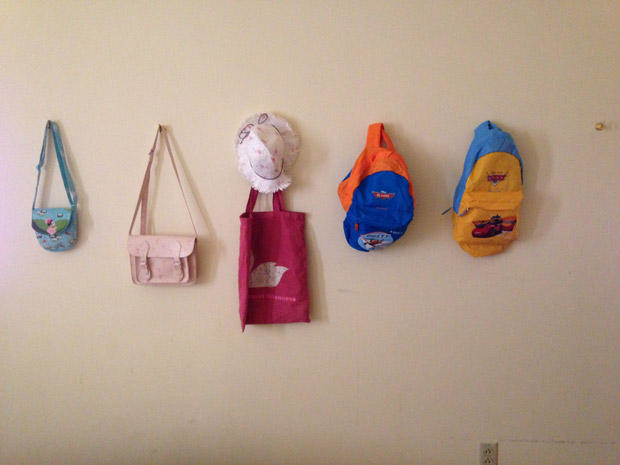 Continuing with some of the ideas that there was debated last October 7 in the Roca Madrid Gallery inside the first one of the "4 meetings Al Borde de la Crítica 2014" whose initial review appeared in Arquia's blog, we us would like to detain now in one of the topics that arose in the round of later questions to the round table.
Taking the important exhibition as a reference on the International Style of the MOMA of 1932 and Philip Johnson y Henry-Russell's almost homonymous book Hitchcok, the latter published one article1 twenty years later where somehow it realized a self-criticism indicating the successes and also some mistakes committed in relation to the text of the book and to the erratic one, for strict, definition of the own international style in the book. The question in question was directed Martha Thorne and Terence Riley and was very direct. Was it fitting the possibility that they realized a similar exercise of reflection and conclusions with regard to the work realized as commissioners of the exhibitions on Spanish architecture for The Art Institute of Chicago (Thorne) and the MOMA (Riley)? The response, only it was answered by Terence Riley who was sent to Hans Ulrich Obrist and to an idea of this one on cataloguing or exposing the own exhibitions, a luck of goal – exhibition, to deny this possibility.
If certainly a commissioner is not forced to do this work, that of the self-criticism of the own work, this responsibility stays in hands of third parties. Let's see now for example the forum arquia celebrated in these days in Granada. Who as us we could not have represented, we might do nevertheless a reading of there happened across the chronicles of those who yes followed it, for example this one of José María Echarte, or even before it, might read simply the failure of the contest and find the following facts and incontestable information. Opposite to 1445 new accomplishments of the previous summons, this year only they were received like fell less than the half: 670. Nonetheless, the failure has concentrated the selection with a bias very marked in accomplishments of equipments of Madrid (almost 60 %)2, and of the Catalan axis3-native of Alicante4-murciano- that not Valencian in none of the cases – (almost 30 %)5 what leaves hollow for an Andalusian, an Aragonese (though also resident in Madrid for years), a Colombian equipment and a last accomplishment of one, again, person from Madrid though it realizes his work from Iceland6 and he has been formed between London and New York, concretely in Columbia.7
The analysis of this result is very evident and in spite of the fact that in the record one indicates that "with all the available information one has tried, in sum, to show a panorama of the architecture that the architects are producing with less than 10 years of qualifications and always from qualit premises", it has not been achieved since not only geographically it is not representative (there is no selected one of Galicia, Asturias, Balearics, Canaries, Estremadura, Castille and Leon or the Basque Country, for example), but besides four raised lines, though it seems to be logical that that of new work and project is least represented in agreement to the reduction of the constructive activity of new plant, it it does not seem so much that am thirteen selected ones in the line city and territory and only seven in interiorismo and rehabilitation of which actually only the half they correspond to rehabilitation when it departs from the efforts of the economy and the company they are put in a look on the constructed that from the ecology wants to project a future with major respect on the natural and urban existing way.
Is it a question of an ill-disposed or perverse failure? In no case. Nevertheless, we wanted to risk respectfully in explaining these coincidences in what in his moment we name Narcissus effect and that is not another thing that the natural trend of that one that judges to being interested on that one that him is more near and an acquaintance and therefore to see the beauty of the own work reflected in of similar others since it happens with many of the works, especially of the line city and territory, where performativo and the borders between urban art and architecture vanish and come together the interests of three of four commissioners of line, concretely the three who studied in Madrid, and the equipment with seven accomplishments of twenty-nine (25 % of the total), also of Madrid, equipment and judges of the ETSAM, wherefrom there have gone out also many of the others selected. The critique, in this case, remains clear, neither goes nor discusses the quality of the selected works but it underlines the coincidences between these and those of the juror, staying to the overdraft not only it but also a lot of common interests you will discipline of the commissioners, as well as the disinterest for the rest of the profession and his multiple manifestations and variants, that have been minimally detected and puttings in value.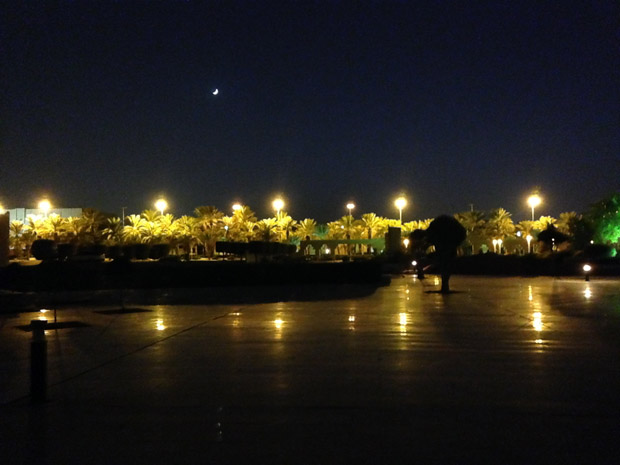 bRijUNi architects (Beatriz Villanueva and Francisco Javier Casas Cobo).
Riyadh (Saudi Arabia), november 2014
Notes:
1. "The International Style Twenty Years Later", Architectural Record, 1951
2. 1-2-3-12-21-22-26 (PKMN), 7 (Gutiérrez-delaFuente Arquitectos y tallerDe2), 9-15 (Elii), 4-11 (Zoohaus Zuloark), 14 (Marina Otero ETSAM Columbia), 19 (Mallo Villalba), 20 (Langarita Navarro), 24 (Praxis), 27 (Ana Peñalba).
3. Wherefrom they come the commissioner of the line of new work and I project the police station of the fourth biennial show of the program ARQUIA/PRÓXIMA and therefore one of six members of the juror who was composed by each of four commissioners of four lines and an employer of the Foundation.
4. Two of four commissioners of line and members of the juror have been teachers in the School of Architecture of Alicante.
5. Cataluña: 5-6-10-16-25. Alicante-Murcia: 8-13-28.
6. It has not been assessed as person from Madrid in spite of having born in Madrid for his formation out of Spain.
7. Where he is a different teacher of the members of the juror of this edition.
bRijUNi architects (Beatriz Villanueva and Francisco Javier Casas Cobo). Commissioners of "Menáge a Trois", "F. A. Q.", "Portfolio Speed Dating" and "Three (2013) and four (2014-15) meetings Al Borde de la Crítica". Beatriz Villanueva is Arquitecta, Master in Management of Virtual Spaces, Master in Architectural Advanced Projects and PhD (ABD) with his thesis "Architecture and Commitment. Update and critical review of the manifests of architecture", inside the group ARKRIT of theory and critique (ETSAM). Francisco J. Houses he is An Architect, Master in Analysis, Theory and History of the Architecture and PhD (ABD) with his thesis "Foundations Historiográficos, Theoretical and Critics of the 50s" inside the Department of Architectural Composition (ETSAM). They have been teachers in IED Madrid, MADinU Salamanca, European University of Madrid, UCJC, ETSA Saragossa USJ and AA (London). Nowadays they live in Riyadh (Saudi Arabia) and are employed at Prince Sultan University.
Beatriz Villanueva es Doctora arquitecta en Proyectos arquitectónicos avanzados, Máster en Arquitectura, Master en Proyectos Arquitectónicos Avanzados por la Escuela Técnica Superior de Arquitectura de Madrid y Máster en Gestión de Espacios Virtuales por la Fundación Camuñas, Escuela de Arquitectura del C.E.U., Madrid..
Francisco J. Casas es Arquitecto, Master en Análisis, Teoría e Historia de la Arquitectura y PhD (ABD) con su tesis "Fundamentos Historiográficos, Teóricos y Críticos de los años 50" dentro del Departamento de Composición Arquitectónica (ETSAM).