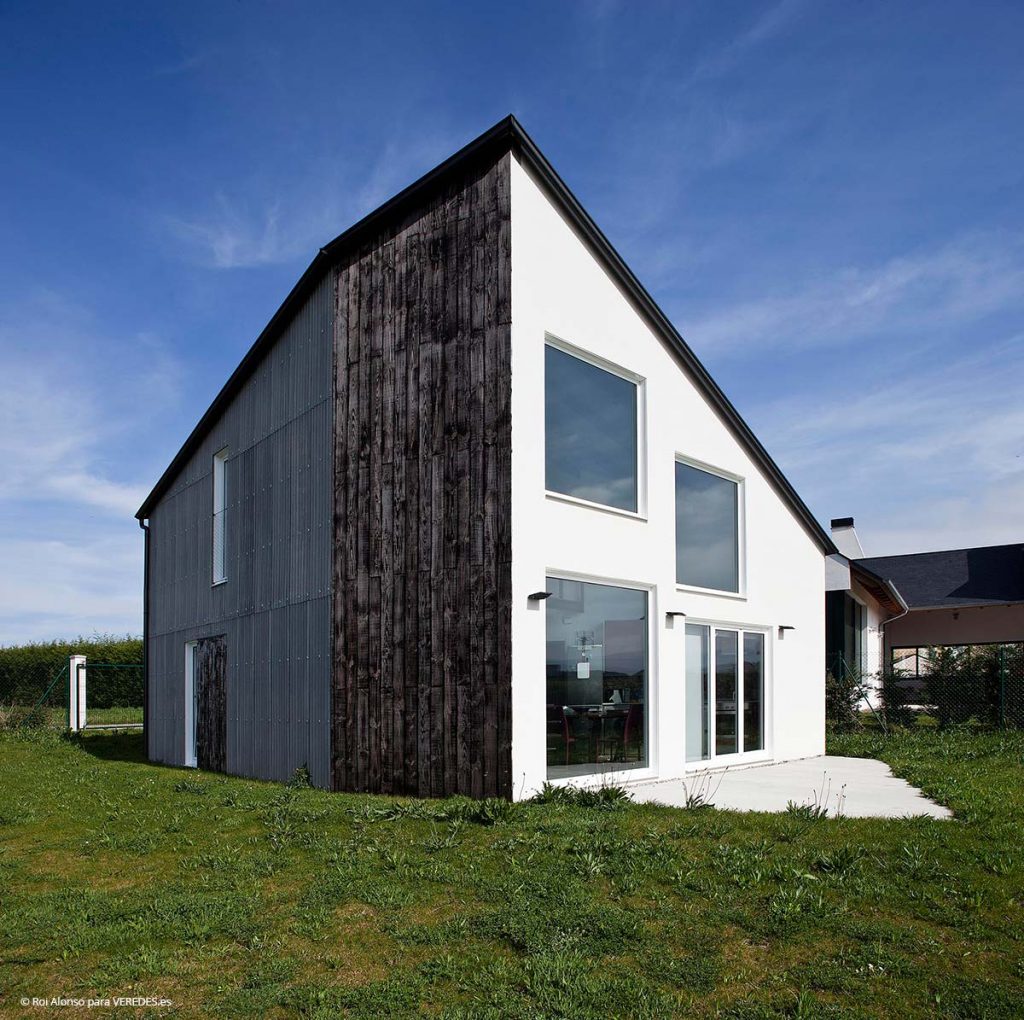 The offer began with the desire of the clients to realize a vacation housing more extremely economic possible. The program was simple, two diaphanous plants exempting the bathroom, where the áreas de descanso would be solved arranging beds or berths in the opened spaces. It forms a of living and to be related very specific.
The plot, trowel and with pure orientation North – South was allowing that the management of hollows should incline towards a passive system thinking about the thermal comfort and ventilation.
Two basic premises were planned for the project on the basis of the economic performance.
-On one hand, the building was solved by only four props maximizing the efficiency on having used flights in two directions to balance the vain ones. The structure moved to the interior architecture allowing to realize the surrounding thermal constant one to the margin of the structure.
-On the other hand all the details and constructive meetings were solved looking for both the facility of execution and the dualización or triplicación of his function.
An exposition so idealized towards the construction, marked for yes the same way of the global aesthetics towards certain brutalismo, where the essence and combination of the materials with his natural roughness provided with quality and warmth so much to the interior as on the outside, simultaneously that was necessary to expire with an aesthetic rigid enough regulation and neoclasicism of the PGOU.
Work: Z House
Author: Viorarquitectura (Jose Angel Fernández Alonso)
Location: Parcela 1691-B2 del Polígono 15 de Salave – Tapia de Casariego
Project draft: On March 25, 2015
Beginning of Works: On September 01, 2015
End of Works: On March 02, 2016
Real time of Execution: 5 Months
Liquidation for Contract: 78.751,25 € s
Useful floor Area: 85,01 m2
Built-up area: 99,28 m2
Ratio: 793,22 €/m2
Photography: Roi Alonso Padín
+ viorarquitectura.com