When I realized this photographic article on the building CaixaForum in Madrid, of the architects Herzog & De Meuron, he was studying a Máster in photography in the capital and this exercise was forming a part of one of Máster's workshops.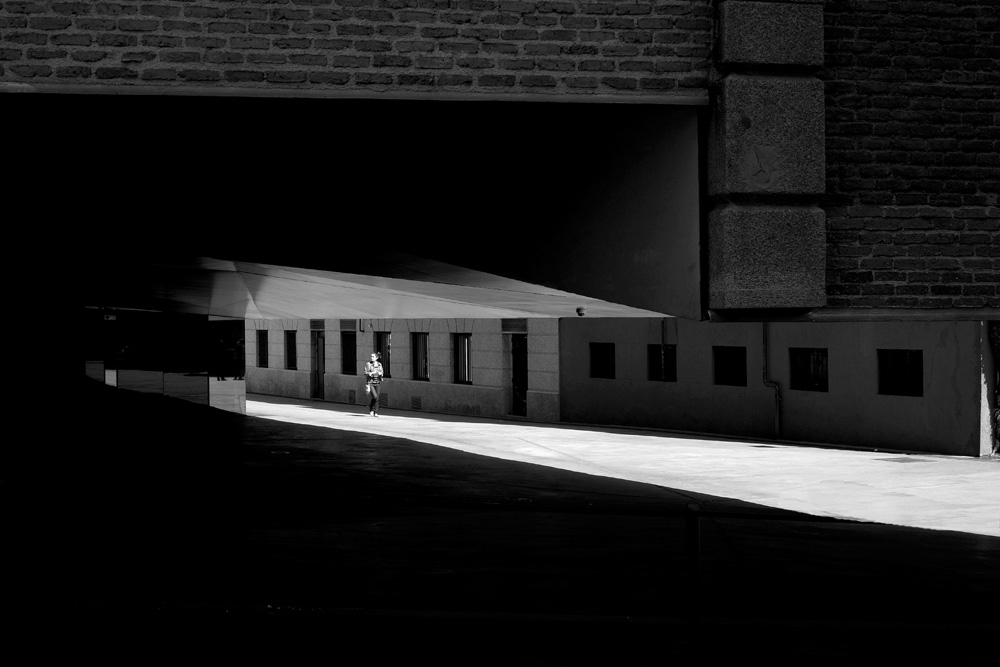 The total freedom of working without order, together with the luck of which the model was such a singular and suggestive, so photogenic building, led me to experiencing new records, a way developer along which I try to continue passing.
Work: CaixaForum. Madrid.
Architects: Herzog & De Meuron
Location: Paseo del Prado, 36 . Madrid. Spain
Year: 2008. (Remodeling of the former Electric power station of the Midday, of 1900).
Photography: Ana Amado. 2012.
+ anaamado.eu
Arquitecta, fotógrafa y artista visual. Máster en Fotografía por la Escuela Lens de Artes Visuales (Madrid), Máster en Arte, Museología y Crítica Contemporáneas por la USC (Santiago de Compostela), Posgrado en Ilustración Creativa por la Escuela EINA (Barcelona), y arquitecta por la ETSAC de arquitectura (Universidad de A Coruña). Profesional multidisciplinar en los campos de la arquitectura, la fotografía, la dirección artística en cine/TV, la ilustración y cómic, el comisariado y el diseño de exposiciones. Recientemente trabaja como asistente del fotógrafo americano Mark Steinmetz en USA. Actualmente compagina su labor como fotógrafa con la docencia de la fotografía para adultos y jóvenes en escuelas de artes visuales en Madrid. Su trabajo personal explora las interconexiones entre las diversas manifestaciones artísticas, buscando siempre el acercamiento del arte contemporáneo a la sociedad. En su obra reciente prima la fotografía con contenido social donde se sirve de la arquitectura como marco para hablar de temas como la crisis económica o la revalorización de la arquitectura moderna en España. Su trabajo ha sido premiado y expuesto internacionalmente, en PhotoEspaña2017 (Madrid), la Bienal de Venecia 2016, la Royal Academy of Arts (Londres), Tent Gallery (Edimburgo), el International Festival Eme3 y Museo Picasso (Barcelona),o el Premio Internacional «Obra Abierta 2016» (Plasencia), entre otros.