Rock Barcelona Gallery has gathered architects and international recognition experts in the second Space edition and Way, an annual meeting organized by Rock that this year challenge has been posed of exploring borders of the architecture and to ponder on different limits that are nowadays.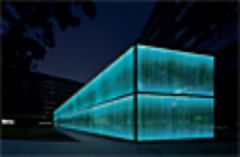 The meeting Space and Way, coordinated by Félix Arranz, has reflected interests of twelve recognized architects, that have shared with assistants his experience and his vision with respect to varied limits and several, and sometimes opposites. Specifically, architects like Xavier Claramunt, Victoria Acebo, Enric Ruiz-Geli, Patrizia Gave Monte or Xavier Martí have pondered on the physical limit, functional, urban and geographical. For his side, Izaskun Chinchilla, Beatriz Ramo, Luciano González-Alfaya, Ethel Baraona, Manuel Ocaña and Borja Ferrater and Jorge Vidal gave his testimony on the vital limit, emotional, social, technological, real-estate, and generational, respectively.
Opinions they have had such as a counterpoint of all of them reflections of Fredy Massad, Rosario Fontova, Oriol Bohigas and Enrique Encabo, four critics and journalists that the panel have formed of experts and that have questioned barriers between the creativity of the architecture and his projects' materiality.
Space and Way 2010. Explorers of the limits of the architecture, is a Rock initiative that the willpower has of establishing as a reference meeting between professionals, where debating on key themes of the present and the future of the architecture and the design. In this occasion, the initiative has gathered to more than 250 architects, designers and journalists and has allowed to share and to exchange ideas and opinions on the present and the future of the architecture, his limits and his paper in our society.