From September 20 until October 24, the Space Archizoom of Lausanne's Technical Federal School (EPFL) receives ' Yona Friedman. Genesis of to Vision ', an exhibition on the creative process of the architect and artist, born in Budapest in 1923 and bought property in Paris from the decade of 1950. The exhibition is based on Friedman's project for qualified Archizoom The dilution of the architecture, and covers his big topics – the mobile architecture, the ville spatiale, the urban agriculture, the network cities, the autoplanification-, and also question as the paper of the architect in the company. An installation of video offers, in the center of the explanatory space, an interview recorded in his Parisian apartment where the octogenarian architect explains the genesis of his vision. In the sample, comisariada for Nader Seraj, Juan Michael Hernández León, Jose Michael de Prada Poole and Luis Antonio Gutiérrez Cabrero take part between others.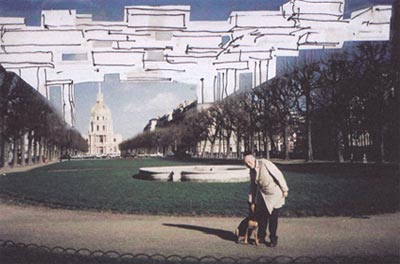 Yona Friedman. Genesis of a Vision
From September 20 until October 24, 2012
Espacio Archizoom de la Escuela Politécnica Federal de Lausanne
[mappress mapid="90″]
Búsqueda para satisfacer el conocimiento de la actividad arquitectónica y tangentes que se generan. La idea es crear un espacio para divulgar los diversos proyectos en busca de nueva inspiración y de intercambio.