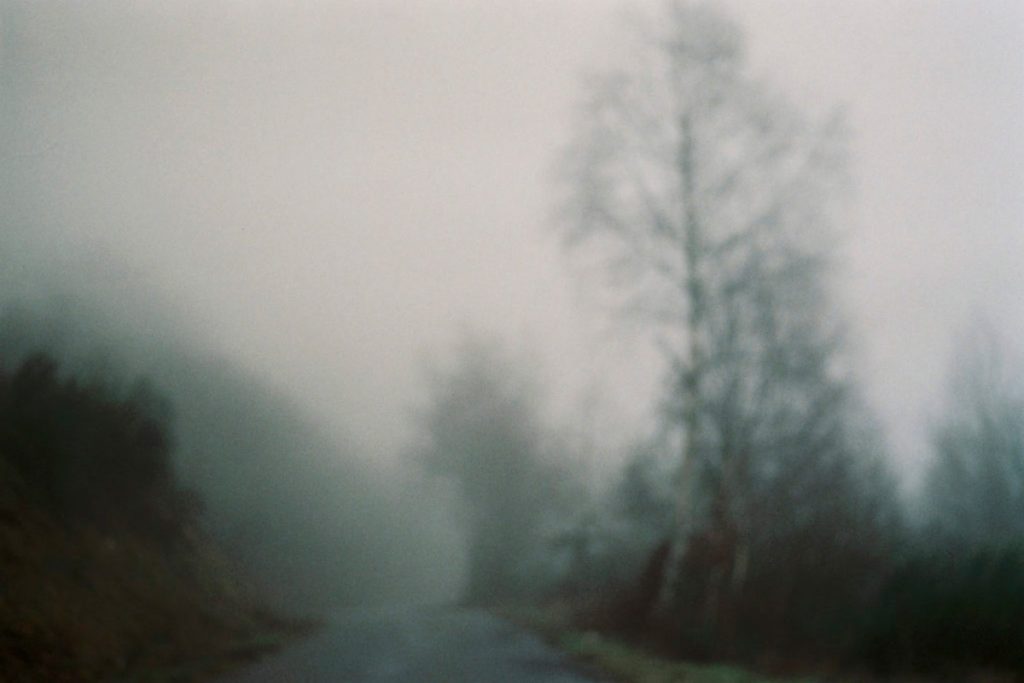 In 2018, Fabulatorio publishes Lugares a photobook that brings together the most recent work of the photographer Vari Caramés (Ferrol, 1953), with which the artist refers to the world of his memories and the narrow line that separates reality and memory , an editorial design signed by the Desescribir Galician studio that has just been awarded a Golden LAUS awarded by the ADG-FAD, the Association of Art Directors and Graphic Designers of Spain. The volume is completed with an essay by Miguel Fernández-Cid and a short text by Caramés himself.
That same year, the images of Lugares would be shown to the public for the first time in the Trinta Gallery in Santiago de Compostela – which would also host the presentation of the homonymous publication – in an exhibition that now moves to the main hall of the Luis Seoane Foundation through a set of 30 color photographs that reproduce those real and imagined places at the same time, scenarios in which perhaps the artist never was and which, as is usual in his work, convey a sense of familiarity and déjà vu own of a visual universe that makes constant reference to the emotions through the construction of a story in which the represented has universal character.
The work of Vari Caramés returns to the Luis Seoane Foundation to connect once again with the public of the city that saw him develop as a photographer since the late seventies to the present, an extensive career that has made him one of the fundamental names of contemporary photography in Galicia. Throughout four decades of artistic activity, Caramés has participated in numerous solo and group exhibitions, including a great retrospective on his work that in 2001 was dedicated to him by the Galician Center for Contemporary Art. His work is present in important public and private collections, such as those of the Reina Sofía National Art Center Museum, the Círculo de Bellas Artes, the Photographic Studies Center of Braga, the IVAM or the CGAC itself, among others.
Vari Caramés. Sites
10 July 2019/27 October 2019
Fundación Luis Seoane
Búsqueda para satisfacer el conocimiento de la actividad arquitectónica y tangentes que se generan. La idea es crear un espacio para divulgar los diversos proyectos en busca de nueva inspiración y de intercambio.