The Foundation Arquia, in order to offer support to the Spanish architects in the first ten years of professional exercise presents the V Edition of the biennial program arquia/próxima: imperfect Future.
Register as PRÓXIMO architect and publish in the web of the Foundation your accomplishments. They will choose to being selected by the juror of the present edition for his publication in a catalogue. In addition you will be able to gain the arquia/próxima prize endowed with 15.000 Euros. Know the innovations that join in this edition!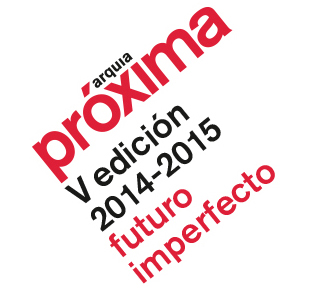 I arquia/innova Prize: The first summons of this prize, which it is born with the aim to recognize the impulse in innovation in the area of the Architecture emphasizing those initiatives that should generate value, identifying models and successful processes of management, projects that with great creativity and effort transform the world to better, stimulating the analysis and the debate concerning the transformations and the challenges which the contemporary company faces. The Arquia Foundation, across the action of the commissioner and of the members of the juror, saves itself the right to select and emphasize that accomplishment already finished (not neither in project phase nor incubation) that should answer of innovative form the described aims previously. The endowment of the prize is 3.000 Euros.
In addition the juror will possess a Representative of the Participants: the next architect, who fulfills the requirements of participation for this edition, will be able to choose of between all the selected ones in previous editions, a representative who forms a part of the juror. For it a period of voting will be enabled online in the web page of arquia/próxima and that will take place from September to November, 2015.
Across the blog of Arquia Foundation you will be able to know more closely the commissioner and members of the juror. In him, iremos rising, you interview and documents on his worries and visions on the current biennial show of the program.
Búsqueda para satisfacer el conocimiento de la actividad arquitectónica y tangentes que se generan. La idea es crear un espacio para divulgar los diversos proyectos en busca de nueva inspiración y de intercambio.