MID ESTUDIO (Pamplona) together with RS ARQUITECTOS (A Coruña) organize for the Museum of Contemporary Art Union Fenosa the workshop " PESCADERÍA UTOPIA. Utopia, Reality and I play in the neighborhood of Fish market. A methodology to rethink the urban landscape " from the 9th to July 11. The workshop is destined to students of architecture, landscape painting, art, design, professionals of these fields and every person been interested in the processes of transformation of the city. This one will consist of theoretical meetings at the expense of the professorship, individual fieldwork and work of classroom realized in equipments.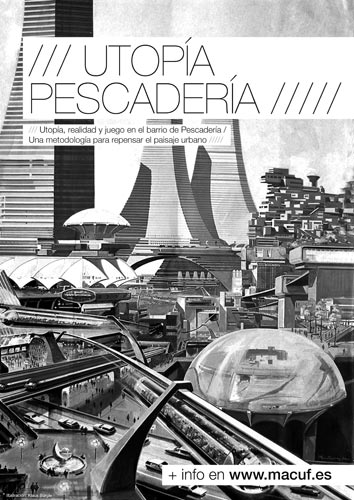 One tries to come out the limitations that the reality imposes and from a Utopian perspective, using the game as methodology, to re-conceptualize the urban landscape, taking the neighborhood Pescadería as an object of reflection and action of A Coruña. One will go deeply into the circularity of the ideas of Utopia, reality and game. These three concepts are intrinsically tied: the Utopia in the emptiness is a sinsentido and to act on the reality without offers of change is one vacuous posición, in the same way that the creativity is always a social, interactive creativity orientated to a horizon that has to exceed the merely functional service. It will be a question of rethinking, therefore, the relation between public urban space, nature and landscape to define the model of our ideal city.
Búsqueda para satisfacer el conocimiento de la actividad arquitectónica y tangentes que se generan. La idea es crear un espacio para divulgar los diversos proyectos en busca de nueva inspiración y de intercambio.