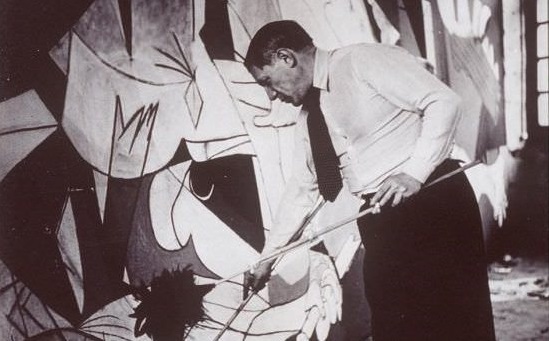 Picasso's Guernica represents a historical event that expresses the conclusive manifestation of the art against the violence represented by the devastating bombardment of the air German force on Basque territory during the Spanish civil war. The work makes explicit the misery of the war and the suffering of the civil inhabitants of the city of Guernika, innocent victims of the aggression.
In April, 1937, Picasso was employed at a wall work, attending to an order of the republican Spanish government to exhibit in the Exhibition of Paris to be celebrating in the middle of this year. On the 26th of this month, German planes of war that were giving material support to the nationalistic troops, bombarded for two hours Guernika's city. The fact comes out in Paris across the means of press and the manifestations of repudiation of the resident Spanish.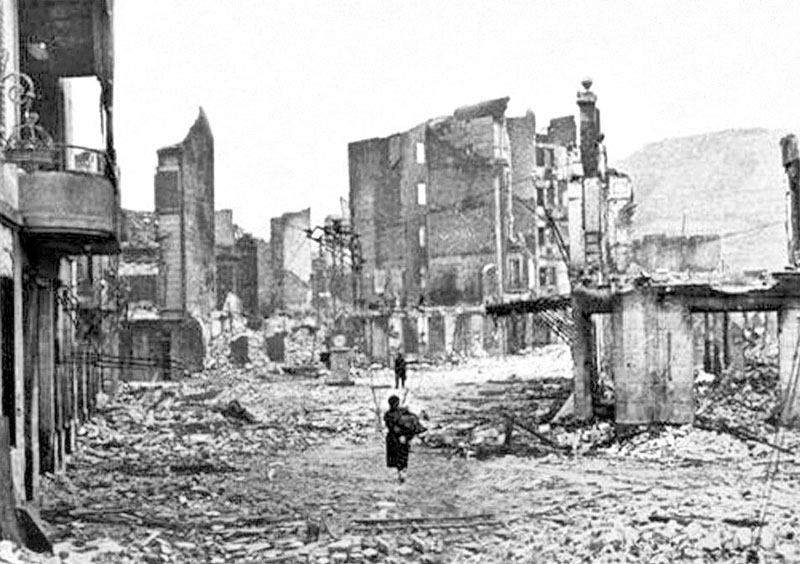 Affected by the images of the destruction, Picasso decides to leave the original idea and on May 1 initiates the Guernica. The work painted to the oil on a linen of 7,81 meters of width per 3,50 meters of high place, combines tones of blue, white and black. The shortage of colors makes the statement more intense and makes alike it to a photographic drama.
The dominant figures in the work symbolize antagonistic facts. The bull means the brutality of the in force dictatorships, the horse represents the people of Guernika and the light to the truth. The work was exposed in Paris and later it traveled for several countries, fulfilling Picasso's desire: that the work was not coming to Spain up to so much the democracy was not restored. In 1981 the Guernica it came to Spain to lodge definitively at the Reina Sofía Museum in Madrid.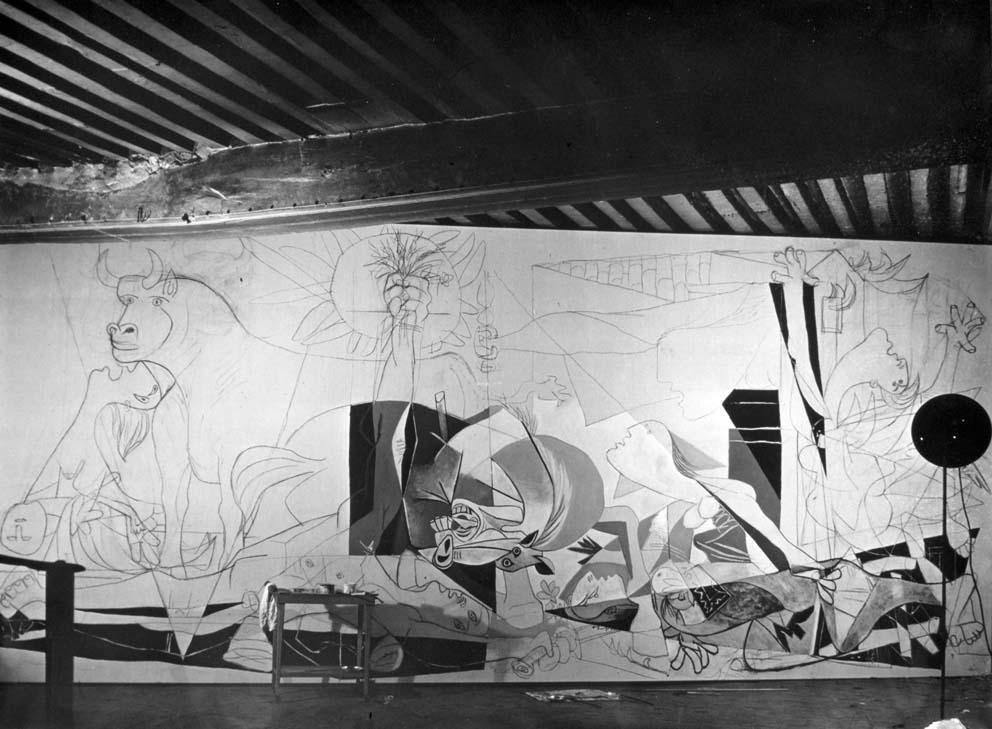 Guernica is a manifest against the irrationality and the violence. Since Picasso declared in 1937:
"In the wall painting at which I am employed, and that I will title Guernica, and in all my last works I express clearly my repulsion towards the military caste that has plunged Spain in an ocean of pain and death. ."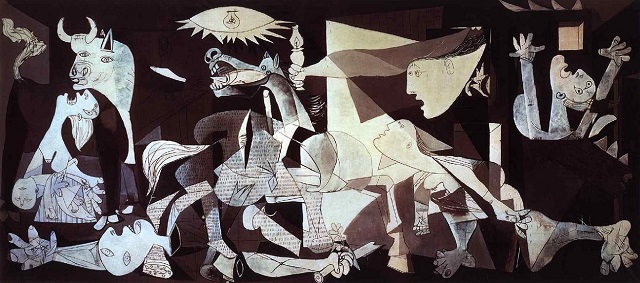 Marcelo Gardinetti. Architect
La Plata, Argentina. October 2015
No voy a hablar de la penumbra, mejor voy a ver si puedo despertar.