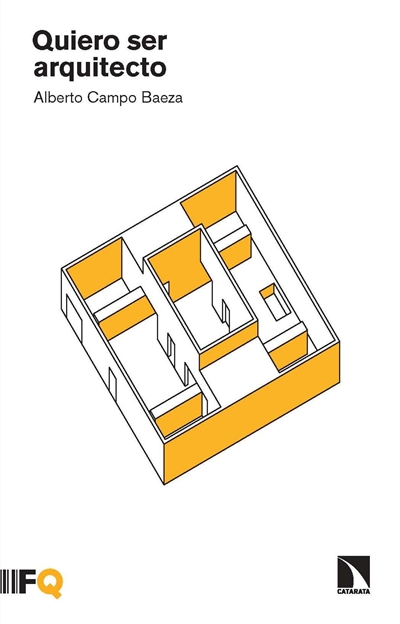 This one is a dangerous book because the one who reads it will admire the architecture, so much that surely will want to be an architect or will want to put one in his life. Alone this might transmit it someone who could not conceal that, for him, it is the profession " nicer of the world ". This way, the author describes how it is constructed, beyond the structures and the projects, is nourished of art, literature, music… All that qe helps to construct an idea.
To construct, to write and to teach. Knowing that there are no infallible recipes, this is what Alberto Campo Baeza, from the experience, advises to whom he should want to be an architect or to share this passion for this discipline. Sample cúan nearby is the architecture of translating ideas with words, placed in such a way that on having read them they make dream. Definitively, this book is an architecture with words.
Alberto Campo Baeza
Alberto Campo Baeza is an architect. His works go from small houses as the House Turégano, the House Gaspar or Bals's House up to big works as Box Granada or the Consultative Advice of Zamora. He is A Project professor in the school of architecture of Madrid from 1986 and has been a teacher in many other universities of the world.
Búsqueda para satisfacer el conocimiento de la actividad arquitectónica y tangentes que se generan. La idea es crear un espacio para divulgar los diversos proyectos en busca de nueva inspiración y de intercambio.