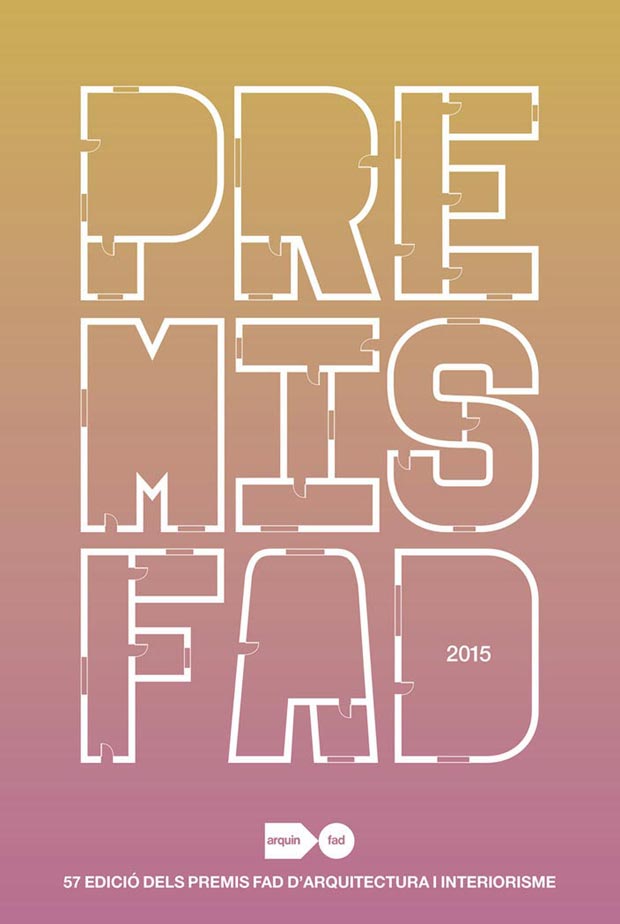 ARQUINFAD summons her 57a edition of the PRIZES FAD 2015. The area of the prizes is the Iberian peninsula and the islands. They can compete for the same ones the works ended between January, one and December, thirty one, 2014.
The period for the offer of works and presentation of materials will finish at 12 a.m. of Wednesday, the 4th of February, 2015. The categories are: Architecture, Interiorismo, City and Landscape and Ephemeral Interventions.

The juror of this year is integrated for:
President:
Victor López Cotelo
Members:
Ignasi Bonet, Agustí Costa, Mariana Pestana, Mónica Rivera, Gabriel Valeri

Bases catalán

THE NEAR ONE 1 GIVES IN DECEMBER THE INSCRIPTION WILL BE OPENED

Soon the bases of Thought and Critique and the International ones!!!
Búsqueda para satisfacer el conocimiento de la actividad arquitectónica y tangentes que se generan. La idea es crear un espacio para divulgar los diversos proyectos en busca de nueva inspiración y de intercambio.