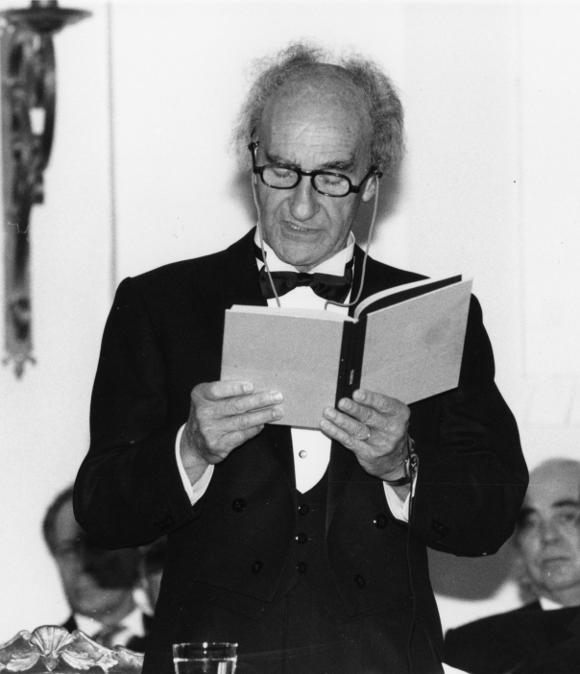 Curaterd as Ignacio Chillida, Eduardo Chillida's Questions, adopts the name of the title of the book that the artist read during his appointment as Honorary Member of San Fernando's Royal Academy in Madrid (1994) and that gathers for the first time his own questions and aphorisms.
The exhibition is structured in two plants: the first one presents a selection of sculptures and works in paper, close to the pages of the large-scale book, and the second one is dedicated to the graphical work and artist's books of the sculptor. There are exposed 12 sculptures of small and half format, accompanied of collages, gravitations and drawings. Also pieces of iron realized for the public work like Comb of the wind in Donostia, Honoring to Hokusai in Japan or Yunke of dreams, one of the series of fundamental sculptures in the career of the sculptor. In addition, of two books of the artist: The Mèmoire et the Main (1986) and Hommage à Jean-Sebastien Bach (1997).
Preguntas, de Eduardo Chillida
Palacio de Exposiciones Kiosco Alfonso
Avenida Xardíns de Méndez Núñez, 3
Schedules: of L to D from 12 to 14 h. and from 18 to 21 h.
Admission free
Búsqueda para satisfacer el conocimiento de la actividad arquitectónica y tangentes que se generan. La idea es crear un espacio para divulgar los diversos proyectos en busca de nueva inspiración y de intercambio.