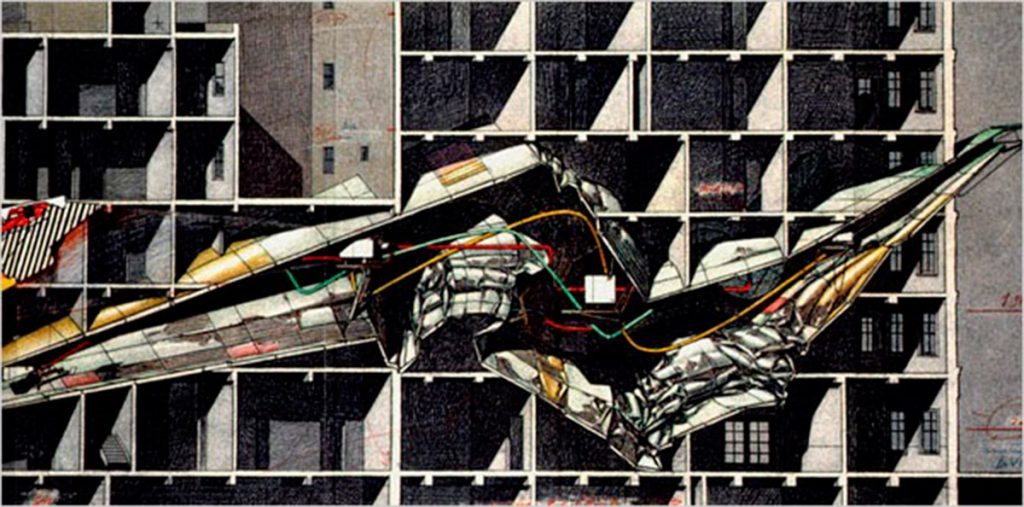 During his professional life, Lebbeus Woods sketched thoughts. The images that it produced incorporate observations of an improbable future. It moves on suggestive ideas that are not submitted to the rules of the company. On the contrary, it questions them.
His representations, inhabitants of an inhospitable territory, personify his singular ontology. Floating structures and mobile constructions that compose a statement loaded with suggestions that reinterpret the urban chaos.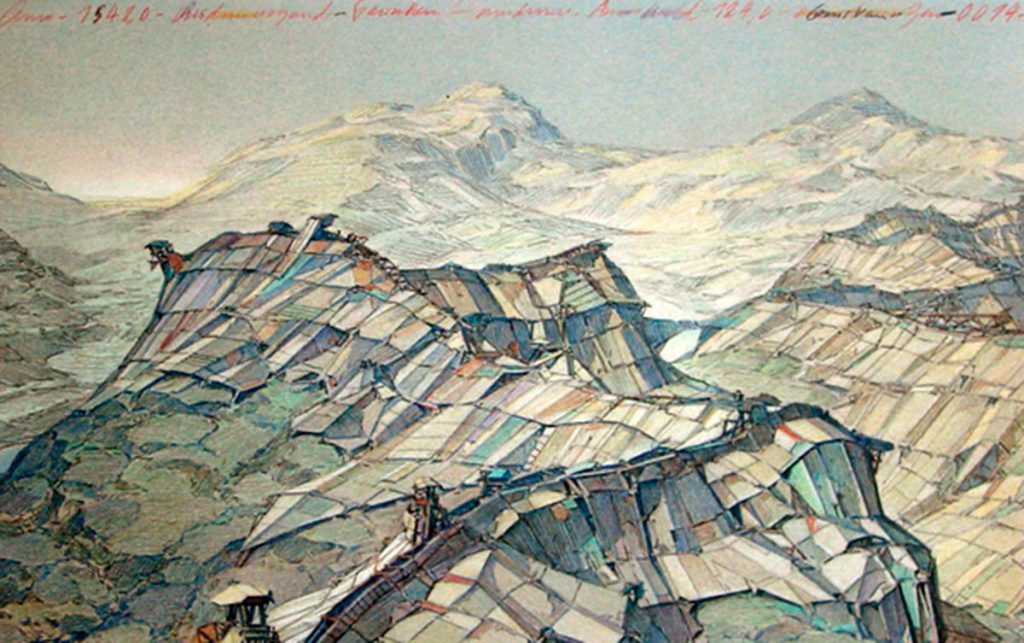 His philosophical commitment prioritizes the graph over the construction to avoid to be a victim of the propositions of his clients. For Woods, the space of the future architecture is the permanent investigation. But for especially, it represents a declamatory position on the barbarism of the company.
In times of Germany divided by the wall, it views an underground city under Berlin. It plans to place cores of vertical traffic in different points of the city in order that his inhabitants, oriental and western, descend to a public common space foreign to the determining existing policies in the surface.
His plan for the reconstruction of Sarajevo foresees to construct on the ruins, because he thinks that they offer a substratum of information that must remain latent. It raises new circulatory flows on the urban landscape demolished by the grapeshots as a way of evolving the city.
He designs mobile structures to install in seismic places. He explores the chaotic urban reality with incisive images. He feels the reconstruction of territories devastated by warlike actions multiplying spaces by means of the overlapping cap in different levels. He condemns the violence making his sequels visible. It answers to the chaos with a new exact order to his imagination. It imposes his poetics of a suggestive way.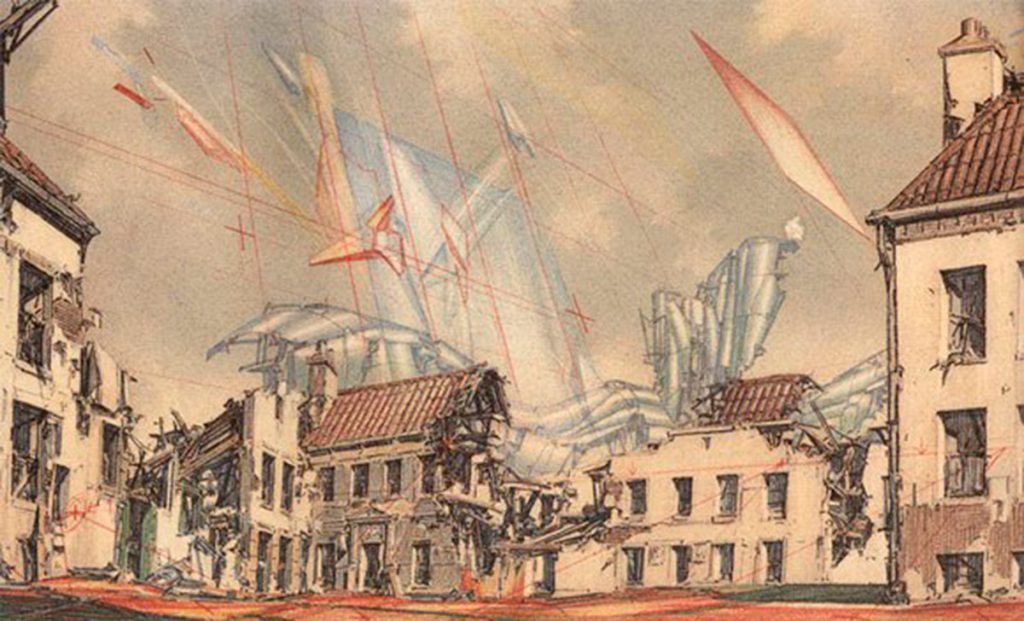 Lebbeus Woods's architecture is a fascinating investigation that builds fantastic scenes of an alternative world. The allegation that sticks in the structural lightness and the circulatory dynamics to open an own imagination.
His inventiveness is not influenced by the force of gravity, and this intellectual liberation allows him to invade the emptiness with fluency and to impregnate it with fantasy.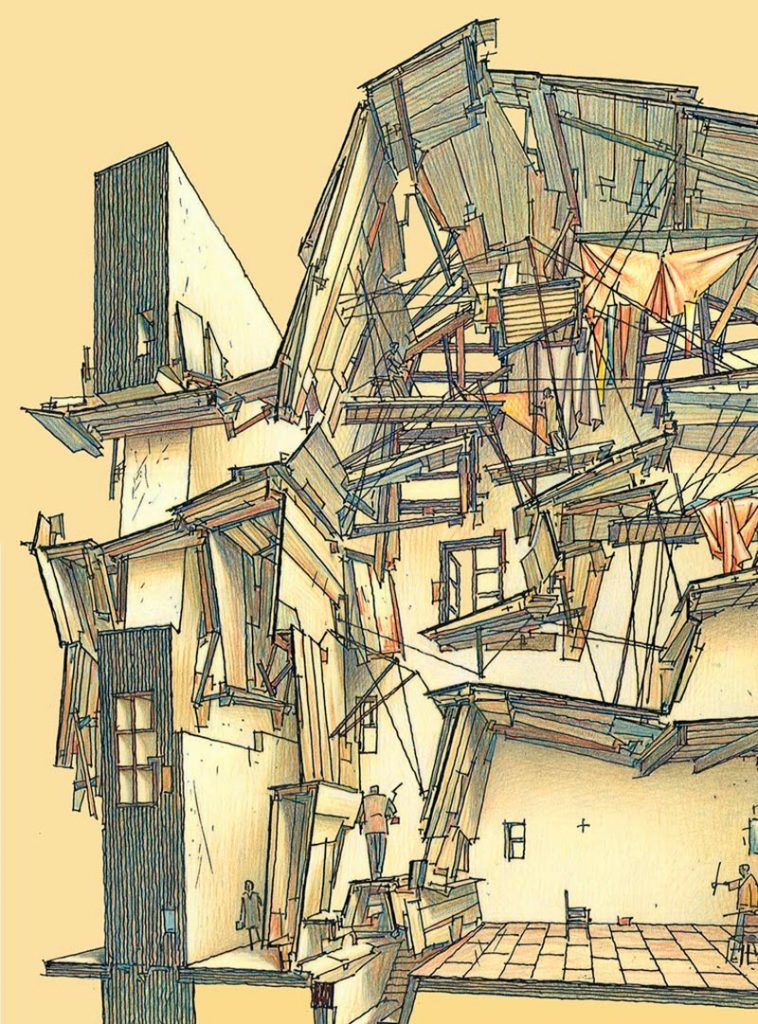 Marcelo Gardinetti. Architect
La Plata, Argentina. November 2017
No voy a hablar de la penumbra, mejor voy a ver si puedo despertar.