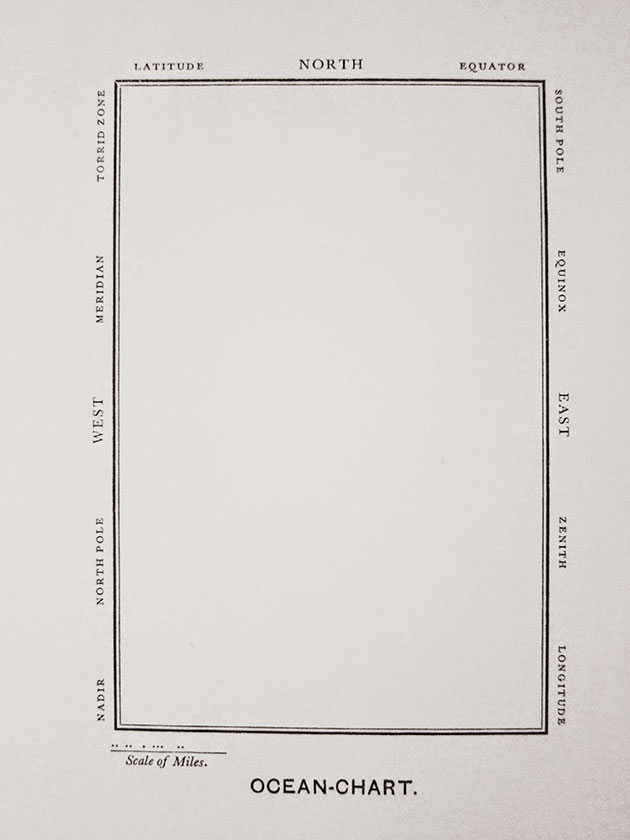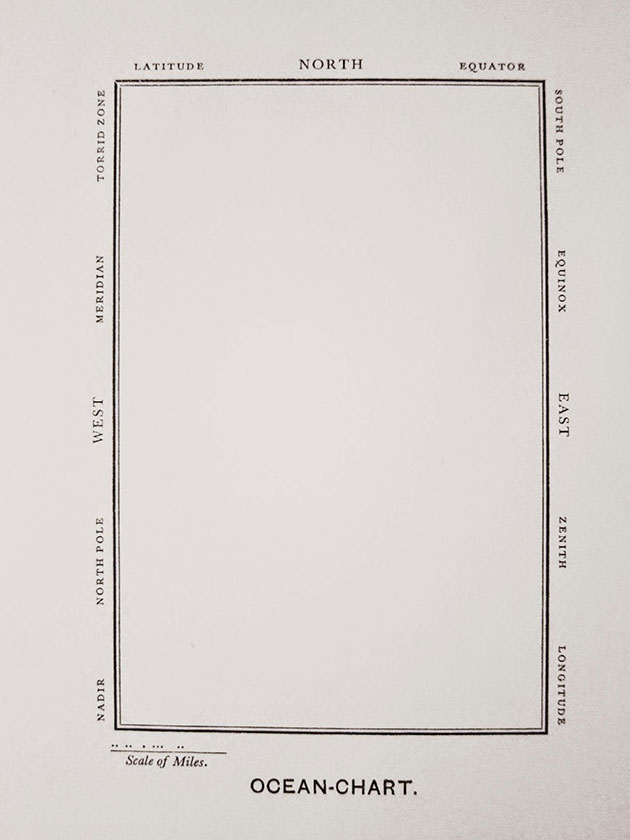 In 1876 it was publishing for the first time "The Hunting of the Snark", Lewis Carroll's poem with Henry Holyday's illustrations. Between a series of drawings loaded with ink, there appears as a revelation the chart "Ocean Chart", a luck of map that includes the obligatory orientations or the scale, but without visible information in his interior: without vestiges of land, without brands or signs, without terrestrial coordinates, without references. Only the sea.
Respected the conventional format, but suppressed the signs of bottom, the map turns into a real instrument fenomenológico: in him one finds the surge of the storms, the trip dancer of the dolphins, the naval battle of our forbears, the migratory flight of the birds, the sea bed of the abyss virgiliano, or the reflection of the clouds in the water. In Fernando Pessoa's words
"It is very difficult to see only what is visible".
As if the landscapes could not explain only for his physical reality, but for his changeable condition, his metamorphosis, his metaphysics
"understood with the dynamic sense"1.
It is at the time when the conventional maps lose his usefulness on having formed documents annotated concerning geographical or ecological certainties, redoubts unable to offer a response to the questions of the time. Because of it some maps warn and interrogate us from the clarity of the incontinent thing, from the space of everything happened or from the immensity of that one that still is for happening:
Something still will happen, but where and what.
Someone will go out to your meeting, but when
(and who)

Wislawa Szymborska
Mapas en blanco.
Miguel Ángel Díaz Camacho. PhD Architect
Madrid. December 2014.
Author of Parráfos de arquitectura. #arquiParrafos
Notas:
1. Alain Roger, Breve Tratado del Paisaje, Madrid, Gallimard, 2007, pag. 13.