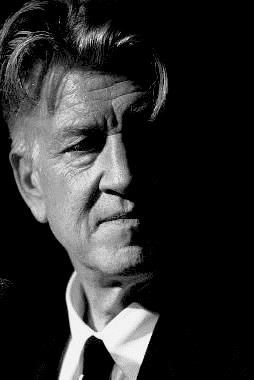 I have not read the book The Architecture of David Lynch, written by Richard Martin last year, but another day I found an interview that Kathrin Spohr did to Lynch in 1997, in her he asked him on his house, one of many that there created the architect Lloyd Wright, and not his father Frank Lloyd Wright, since he has written himself erroneously in several ocasions, Lynch was answering:
«Certain. Lloyd Wright designed the house where I live, Beverly Johnson House, in the sixties. The son of Lloyd Wright, Eric Wright, supervised the construction entrusted by his father. Twenty-five years later, Eric designed a swimming pool and a shed of bath in the building with the spirit of the work of his father».
Certainly, Beverly Johnson was the first Afro-American one that appeared in Vogue's front page and it must been glad if he entrusted him his house to Wright.
Spohr asks him then Lynch if he thinks that his house him has influenced his work and this one answers him:
«Wright is a great architect. The house takes an environment as that of the Japanese architecture, but also of the American modernity, a bit of both. The space is only agreeable, gives me a good sensation. This concerns all my life for living in his interior. And then sometimes I see things, forms or something that can be inside her and it to inspire me for the furniture or the movies».
The interviewer continues asking him on the house and if it is the «dreams house» to what the filmmaker answers:
«It is a beautiful place. The architecture is something about what always I think. The design influences my life, I need agreeable places. Often my mind derives in this direction but I am not an architect. Though really I estimate the big architects and a great design can do a different person».
The filmmaker still thinks that the architecture can help the persons, something in what unfortunately already many architects do not trust.
The interview continues and Spohr asks him about the architects that more it admires:
«All the pupils of the Bauhaus and Pierre Chareau, he did the Mansion of the Glass in Paris. Ludwig Mies Van der Rohe and the family Wright, Rudolph Michael Schindler and Richard Neutra. I like the minimal beautiful designed things».
An eclectic taste and a selection, except Chareau, of architects very known by his diffusion in the American means.
Jorge Gorostiza, architect.
Autor del blog Arquitectura+Cine+Ciudad
Santa Cruz de Tenerife, july 2015
Doctor arquitecto, proyecta y construye edificios y desarrolla trabajos de urbanismo. Desde 1990, publica numerosos artículos sobre cine y arquitectura en medios de su localidad, revistas como Nosferatu, Nickleodeon, Academia, Lateral, Cahiers du Cinema… y en varios volúmenes colectivos. Entre el 2000 y el 2005 dirige la Filmoteca Canaria. Imparte conferencias sobre arquitectura y cine en instituciones como el CAAM en Gran Canaria, la UIMP, el CENDEAC en Murcia, INCUNA en Gijón, Fundación Telefónica, la ETS de Arquitectura y el CCCB de Barcelona, las ETS de Arquitectura de La Coruña, Sevilla, Valencia y SEU madrileña, La Ciudad de la Luz en Alicante, la UNED en Pamplona, en varios colegios de arquitectos, así como en las universidades del País Vasco, Gerona, Valladolid, Málaga, Granada, SEK en Segovia y CEES de Madrid. Jurado en varios festivales cinematográficos, como los de Alcalá de Henares (2001), San Sebastián (2002), Sitges (2003), Las Palmas (2005) y Documentamadrid (2005), y comisario de las exposiciones Constructores de quimeras. (Centro Conde Duque, Madrid, 1999) y La arquitectura de los sueños (Capilla del Oidor, Alcalá de Henares, 2001).
He publicado bastantes libros y muchos artículos, he impartido conferencias, he sido comisario de exposiciones y jurado en muchísmos festivales. Si quieren saber más no duden en consultar mi blog ARQUITECTURA + CINE + CIUDAD.