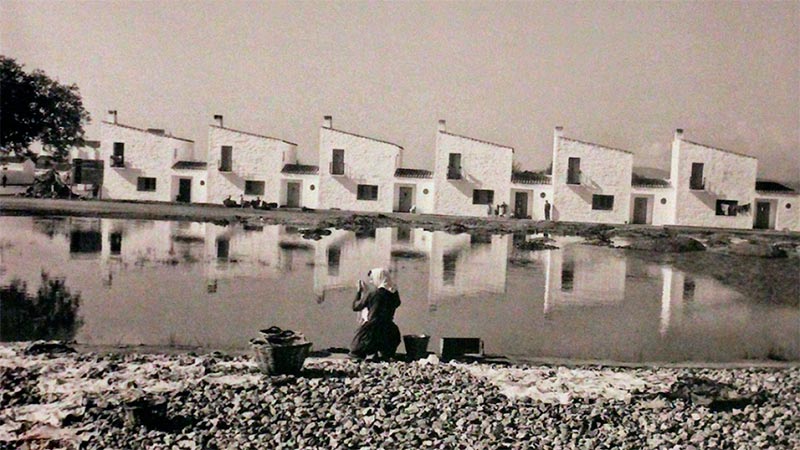 During the postwar period there were created more than three hundred new peoples distributed by half A Spain. The National Institute of Settling adapted to the Regime a project of the Republic II, which was tying the birth of these localities to the development of zones without cultivating next the big rivers.
Unlike what it happened in the cities, where an architecture was imposed neoherreriana, his creators could incorporate the new trends that were coming from the foreigner. In addition, especially in that José Luis Fernández del Amo designed, there was an integration between architecture and plastic arts of forefront. Several members of the El Paso group, for example, left his work in these peoples.
This documentary contributes the testimony of the architects and town planners Fernando de Terán and Antonio Fernandez Alba, who created several of these localities in Andalusia. The architects Miguel Centellas, Rafael Fernández del Amo, Ángel Cordero, and Rubén Cabecera and the historian of the Art Esther Abujeta, which have studied them in depth, complete this analysis.
Though there offers a global vision of that project, the program has travelled to Vegaviana (Caceres) designed by José Luis Fernández del Amo and recognized internationally, and to several villages of the Plan Badajoz, where the colonists who managed to live those villages count, already octogenarian, how it was his experience.
Búsqueda para satisfacer el conocimiento de la actividad arquitectónica y tangentes que se generan. La idea es crear un espacio para divulgar los diversos proyectos en busca de nueva inspiración y de intercambio.