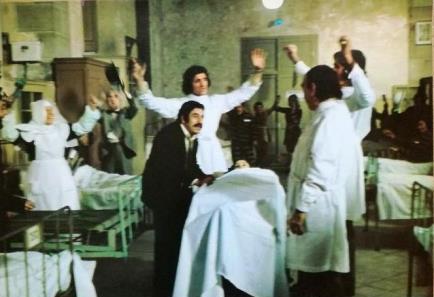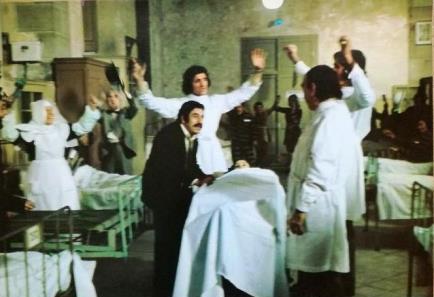 The investigator Mexican Elisa Lozano, whom already I mentioned immediately after the publication of his fundamental book on Manuel Fontanals, has said to me does so that there is finishing his work about Lucero Isaac,, the first cinematographic Mexican art director.
The certain thing is that in the area of the scenery for the cinema the same thing has happened that in other specialities, in which the women had many difficulties to work, almost always through the fault of the own company, since the professionals of the cinema, as those of the theatre, always have been more opened the changes. These problems provoked that when it is thought about the women set designers, it is remembered to before mentioned, to Carmen Dillon and to very small more.
In Spain the women, since in other countries, dealt before the design of wardrobe that of the sets, chronologically one of the first ones – if not the first one – that appears in a few titles of credit is Elisa Ruiz Fernandez, signing like ambientadora in Cruzada en la mar, directed by Isidoro M. Ferry in 1968 and the following year like the sets of the joint production italo Spanish woman Los diablos de la guerra directed by Bitto Albertini in 1969.
Elisa was born in San Fernando (Cadiz) on October 4, 1939, studied in the High school of Fine arts of this locality where it graduated in 1962; she began to be employed at the cinema at the beginning of the sixties as assistant of José Antonio de la Guerra's decoration, being later an assistant of Gago, Surribas, Galicia and Pérez Cubero; reconciling his work with the theatre it worked with the great Francisco Nieva, who her mentions in his memories Las cosas como fueron, realizing the scenery and the wardrobe of theatrical works, operettas, operas and ballets, in addition it exposed his plastic work in several occasions, did illustrations for books, murals, and also it gave conferences on his work; young woman died at the age of fifty five, in Madrid, after a long disease, on May 21, 1995. I was lucky to attend one of his conferences, the marvellous one that it gave in the UIMP analyzing the wardrobe of the movies about Colon.
I am not going to copy Elisa's movies, which can consult in the book Directores artísticos del cine español, but yes it is necessary to emphasize that it was employed at five movies as figurinista, at fourteen as assistant of decoration and at seventeen as art director, and at the latter assignment, with the directors like Betriú, Borau and Saura, at movies that already have gone on to the History of the Spanish Cinema.
I do not also want to forget other cinematographic Spanish set designers who also began to work in the sixties and seventies, as María Eugenia Sagardía, Núria Pompeia, Elena Guasch, Cristina López, Mireia Riera, Teresa Pecanín and Neus Ciurana.
In Spain always little importance has been given very to the fundamental work of the art and great directors less to that of the women who worked is this speciality, probably already it is time that justice is done to them.
Jorge Gorostiza, PhD architect.
Santa Cruz de Tenerife, september 2017
Author of the blog Arquitectura+Cine+Ciudad
He publicado bastantes libros y muchos artículos, he impartido conferencias, he sido comisario de exposiciones y jurado en muchísmos festivales. Si quieren saber más no duden en consultar mi blog ARQUITECTURA + CINE + CIUDAD. En este blog se irán recogiendo artículos y textos dispersos por la Web, así como otros publicados y libres de derechos, que traten sobre Cine, Arquitectura y Ciudad. Así quienes estén interesados por las relaciones entre la ficción y la realidad, podrán tener más argumentos para profundizar en esas relaciones. No es un blog en el que se vayan a hacer comentarios sobre las vivencias personales de su responsable, que además a nadie interesan. Por supuesto que está abierto a cualquiera que le gusten estos temas, sirviendo como foro de debate y como lugar donde todos podamos aprender con las ideas de los demás.