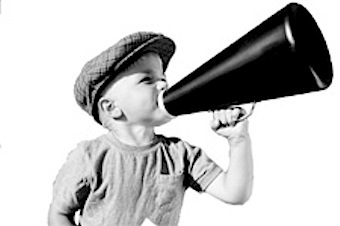 Machaconamente, the Spanish and, newspapers very frequently, El País newspaper, echo a scale it brings over of the universities of the world, apparently realized in the university Sanghái's Jiao Tong (?), and that, also machaconamente, heightens hackneyed, American and British universities, demonstrating that between the 100, or 200, first there is no Spanish woman, question that is, morbidly, what seems to interest always the journalists of here.
But this scale is not another thing that deceitful clear well advertising, destined to overvalue any American and British universities, especially, to obtain a foreign clientele, more than anything in what it does to the courses of posgrado so called "Master", for to exist in power international clients capable of spending the scandalous quantities that are requested by the matriculations of a few courses actually conventional and of prestige fed precisely by this propaganda. It is not another thing, so, that a commercial advertising constructed with lies, and of notable success, if we judge, at least, for the one that has in our country. Here the press devotes itself to do them (I suppose that free) the fat broth.
The quality of a university cannot measure up for the investigation to droughts, and much less for that one of which they are a principal indication the prizes Nobel prize, or of the so called medals Fields, and similar things. What has to see that a scientist obtains the prize Nobel prize with the quality of some university that has him more or less aimed between his personnel? It is evident that the relation is very weak, but in addition is it that perhaps the prizes are A Nobel prize of trusting? There will not happen probably with the science the same thing that happens with the literature? The majority of the prizes Nobel prize of literature are relatively good writers, certainly, but as different many, and brilliant none, since the prize never gives them to this him. To much, much to throw we can come to It Watches or to Vargas Llosa. I remember well to understood with literature, already missing, that it was affirming that to obtain the prize Nobel prize was the definitive confirmation of mediocrity for a writer, and revising the list it was demonstrating it mostly.
But, other specialities are they better? And in the prize Nobel prize there are no influences, deformations, ideologies, created interests, successful mediocrities, etc., etc? In architecture – my speciality – there are no prizes Nobel prize, but, journalistically speaking, they are considered as fell the Pritzker. In the list of these prizes there are some really very good architects – since they are Siza Vieira or I clown around, not many more-, since the majority they are more or less brilliant mediocrities, or, and simply, false values. And the influences and maneuvers to obtain them so dishonest as abundant. I would be glad that the Nobel prize was another thing. Is it it?
Anyhow, the university is something where the investigation and the education is combined, and his protagonist is not that one, but the latter. The important of a university is if really it can teach well all, of what there will be deduced that also it investigates. The strangers of Shangai, what they know really does it bring over of the education, which matriculations are his ends? How do they obtain the information? And what information do they obtain? The one who has agreed with them that what they think is what has value? Harvard's university, that of Stanford, that of Cambridge do they teach really well? Because, in my speciality, so many Harvard like Cambridge they are more mediocre than Architecture of the Technical University of Madrid, and, also, that different enough of Spain. Since a university completes how does it measure up? The mediocrity of Architecture of Cambridge does not it penalize the rest? Why there measure up the universities of unitary form if they are not unitary?
And the investigation how does it measure up? For the indexed publications? I have a lot of experience both in investigation and in his evaluation, and know well that to measure that of architecture there are many conflicts and difficulties, and it will happen undoubtedly with many other fields. And that, in general, the evaluation of the investigation is not very possible, it cannot be very perfected. Do it by means of supposedly objective scales – since it is it of the prizes Nobel prize, and similar things – he does not suppose another thing that the sacralización of a deception. It is known as investigators, institutions and universities go mostly, not to improving his investigation, but to realizing it to obtain better results in the official baremaciones.
But in the article of El País newspaper of this time-17/08/12, the newspaper is a bore, since it has been said – one gives step to the opinion of Wert, the secretary, who is one of that has sat this post without having been a teacher to have real experience on education. He says – always according to the newspaper – that between the males of the Spanish campuses there are "the system of selection and accreditation of the professorship". The first thing that it is necessary to add with regard to this is that it is not true that is an evil, since it is effective enough and just person, everything what it can be, actually, of what I give faith with the wide experience that has granted to me already the age. And the second thing is that everything depends on his department, estimated "chief". Are you going to change again a system that already has suffered other two very important changes, especially the most recent, from the Law of University Reform of 1984? And his, if it does it is it going to be better? Why?
Also, and in a feature of originality, the secretary mentions the famous "endogamia", demonstrating with his use that his opinion comes from the press and of social sectors that do not know the university and that do not know that his functioning is better than of almost all the other social sectors. So it is "endogamia" in the university. Admitting a slightly suitable word, for being a bad metaphor, is not she in the public function, in the private company, in the bank sector, in the journalism …? Neither is she in Harvard, in Cambrigde, in Sanghái, in the prizes Nobel prize, in the medals Fields …? Is not it calling "endogamia" to that the teachers have disciples? In the Schools of Architecture what calls endogamia – to favor for the positions to nearby persons, friendship, in general, that it deserve less that different-, it is not major, and very probably be minor enough, that in the rest of the company, and I do not believe that in other fields it is very different, though I do not know it. The secretary is going to solve the things with the use of the topics. What good, to live to see!
Also he speaks of "small responsibility or corresponsabilidad between scientific results and system of remuneration". This, estimated "chief", also depends on his department. Do not be if it is small or not, but exist, and if you change it we will have to begin the hands to the head, since he neither is expert you, it does not even have, that we know, related experts in whom we could trust. And, certainly how does not he mention the educational and educational results, the professional suitability of the graduates, and other things like that of rare? He looks like you of Sanghái.  On the other hand, to question the importance of the fee for investigation, which introduced the secretary Solana does already more than 25 years, and that have worked well, smells to scorching. Will not it sweeten them in order that they are less serious and more abundant? Let's wait for that
Finally – always according to the press – speech of "the system of governance" (this, was not it "government" or "government"?). It is this one indicated by the laws, and is democratic from 1984, that is to say, from the LRU. Is it going to change it, the mister secretary? Is it going to happen to be to finger, since in the dictatorship and in the private universities? To finger of whom? And if not what intermediate wise persons are had foreseen? Since they turn out to be difficult to imagine. Will they indicate the victory of the ideas of the right about what you think as leftist demagoguery of the last quarter of century? In any case, I do not believe by no means the fact that those who are the academic charges, or the procedure for those who act, it is going to change anything substantial of the Spanish universities.
I that you, mister secretary – and if it allows it to me-, were throwing my beards to dipping, and, coherent with the conservative ideology that one supposes him, would seek to preserve, at least, the current quality of the Spanish public universities, which is big enough; enormously big, enclosed, if one sees in relation to his scanty resources and facilities and to his lean salaries. Seeking to improve them, certainly. But, certainly, taking care very much not to worsen them. They are fragile. And seek to do to them like also a good propaganda, the propaganda that is deserved, and so much in Spain as out of here, especially.
Because about the illustrious private universities we will speak another day.
Antonio González-Capitel Martínez · Doctor architect · professor in ETSAM
Madrid · august 2012
Es arquitecto y catedrático de Proyectos de la Escuela de Arquitectura de Madrid, fue director de la revista Arquitectura (COAM) de 1981-86 y de 2001-09. Historiador, ensayista y crítico, ha publicado numerosos artículos en revistas españolas y extranjeras sobre arquitectura española e internacional. Entre sus libros destacan diferentes monografías sobre arquitectos.