Innovation=Change. And this one is the idea that sublies in the concept of the new edition of Barcelona Barcelona Building Construmat (BBConstrumat), the construction International Lounge by Fira de Barcelona that will take place from May 23 to May 26 in the Gran Via´s enclosure.
The digitalization and the new technologies are the engine of change of the sector of the construction and are both big thematic axes on which there is sustained BBConstrumat, the only event of the sector of the whole Europe that destines 2.000 square meters of exhibition to show new material and innovative processes in the area of the architecture, the design and the construction
Own names like those of Anna and Eugeni Bach, who will take charge designing the thematic areas on that the lounge will be articulated (Industry Arena, Future Arena, Talks Arena and the Meeting Arena) or of Andrés Jaque, curator of the Congress of Innovation that will develop during the contest, they reveal the determined bet that the direction of the lounge this year ago for the innovation.
In the same line, there registers the celebration of the third edition of the European BIM Summit, in which experts of the whole world will announce the last innovations of the BIM, fundamental tool in the process of modernization that is experiencing the sector.
The new director of BBConstrumat, the young woman arquitecta of Navarre Ione Ruete, affirms that
"The lounge wants to turn into an indispensable appointment for all the members of the sector from architects to engineers, happening for designers or designers".
For it, beside possessing a wide offer in the frame of the lounge, in collaboration with the Architects' College of Catalonia (COAC), one has organized 'The Architecture Week', with that there is claimed that the city of Barcelona breathes architecture, design and construction by means of a program of activities that go from routes to discover a different city up to a cycle of cinema, without leaving of side conferences, debates, workshops or exhibitions.
And under the coordination of the Mies van der Rohe Foundation, will be summoned 17th edition of the Prizes BBConstrumat in his categories of Building, Civil, Material Work or innovative product, Project or innovative service and Better stand.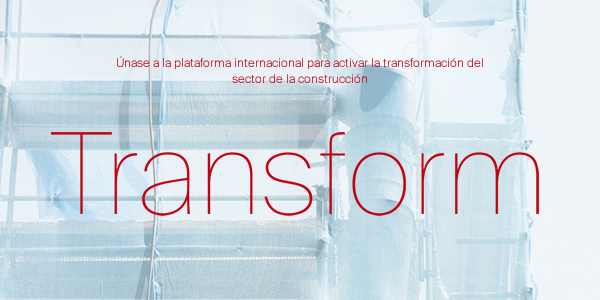 Búsqueda para satisfacer el conocimiento de la actividad arquitectónica y tangentes que se generan. La idea es crear un espacio para divulgar los diversos proyectos en busca de nueva inspiración y de intercambio.