Next February 14 the exhibition is inaugurated in The Crypt of the FAD "Granada. Rome. Santiago an Unfinished Trip" It shows that  La Incubadora of the FAD forms a part of the cycle of exhibitions and the project work of the courses exposes 2010-2012 of a group of students of architecture across an initiation trip to three mythical and universal cities.
The exhibition will be inaugurated by the round table "The Trip has not done any more that to begin" at 19:30 in the FAD. In the appointment, students of the project subject will inform 5 of the courses 2010-2012 of ESARQ-UIC, as well as teachers and professionals of the architecture linked to the above mentioned matter: Juan Domingo Santos, Carlos Quintáns, Elena Rocchi and Joan Vitòria.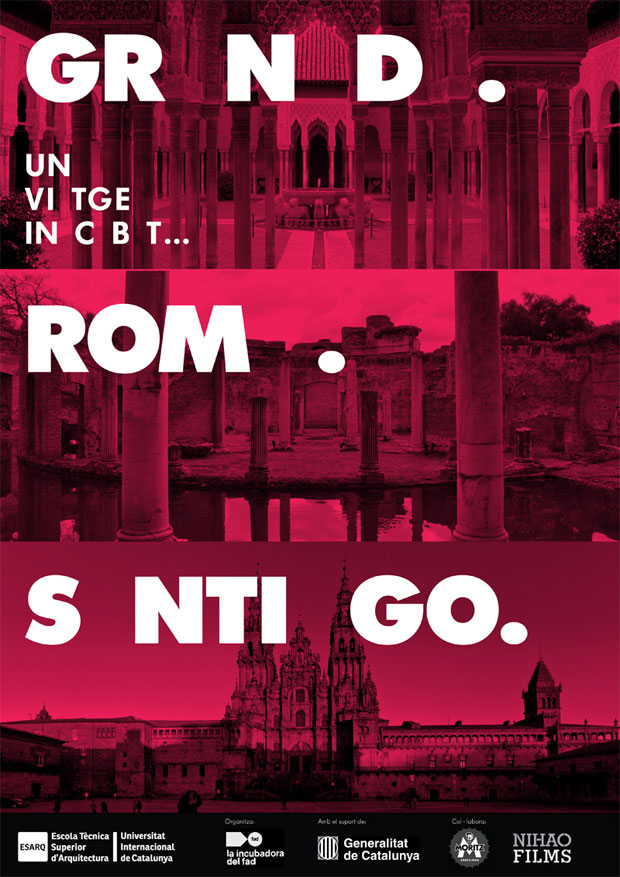 To travel to the places of the past has been a constant of artists and architects along the history. As the humanists of the Renaissance travelled to the classic world in search of inspiration for his works and as exercise of learning of the big works, the students of the project subject 5 of ESARQ-UIC, accompanied and guided by his teachers have realized a trip to measure, to register and to interpret the extraordinary values that enclose the architectures of the Alhambra – Granada-, Villa Adriana – Rome – and the Cathedral of Santiago. Across a series of field notebooks, drawings and models of work, they have gathered elements of interest that they have transported to the workshop of the course to make his own projects. The offers that have arisen from this academic activity, under the comisariado of the architects Diane Gray and Joan Vitòria, will shape the content of an evocative sample that it will be possible visit in the crypt of the FAD until the next February 27.
Búsqueda para satisfacer el conocimiento de la actividad arquitectónica y tangentes que se generan. La idea es crear un espacio para divulgar los diversos proyectos en busca de nueva inspiración y de intercambio.