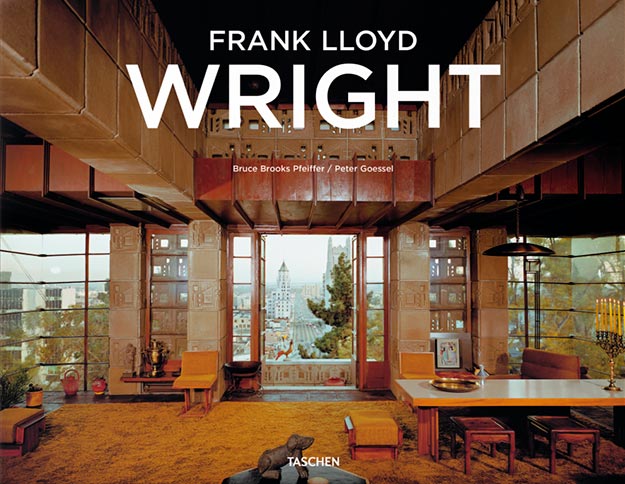 A building of Frank Lloyd Wright (1867-1959) is unequivocally personal but simultaneously it evokes the whole epoch. Wright's, notable designs for his exceptional knowledge of an ecological environment and the use of steel and crystal for trastocar the interior interface / exterior, marked the entry in the modernity, beside a hollow be doing in the annals of the history of the architecture.
This exquisite compilation of the monograph of three volumes published by TASCHEN assembles the most important works of the vast work that trastocó the standards of the architecture in a rigorous retrospective to a very attainable price of the most famous architect of The United States. Thanks to the unlimited access to Frank Lloyd Wright's files in Taliesin (Arizona), this collection explores thoroughly Wright's projects, so much those that it materialized as those who stayed in paper. This way, we find from his first houses of the meadow, the houses usonianas with the House of the waterfall to the head, the years of Tokyo and the progressive buildings of "alive architecture", up to the last projects as the Museum Guggenheim of New York and the fantastic visions of a better tomorrow of the "living city".
Bruce Brooks Pfeiffer, who was an apprentice of Wright in the decade of 1950, analyzes the most recent studies on the teacher and offers his point of view brings over of an architectural work that changed the rules of the game.
Búsqueda para satisfacer el conocimiento de la actividad arquitectónica y tangentes que se generan. La idea es crear un espacio para divulgar los diversos proyectos en busca de nueva inspiración y de intercambio.