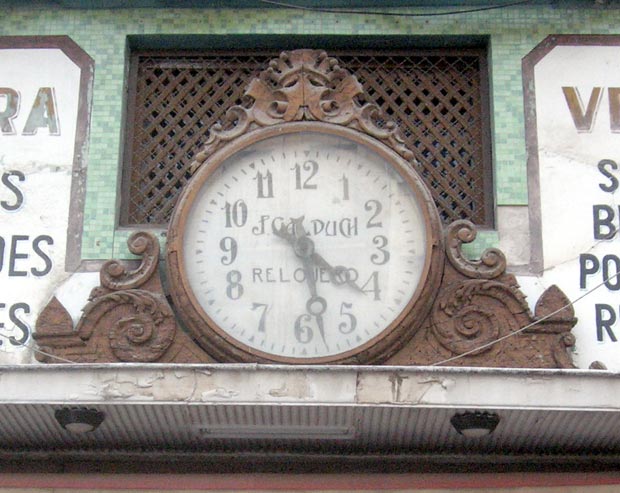 There is an old joke in which one goes to a watchmaker's with a clock that does not work. The watchmaker opens it, examines it, sticks an energetic blow and it is returned to his owner, already working.
– They are five pesetas – he says to him. (It is an old joke).
– Five pesetas? For a blow?
– Don´t. The blow is free. Five pesetas are for knowing where to blow.
Well, so now it happens to all of us, and, in general, that one who exercises a profession that consists of having a few knowledge and of being able to apply them to a concrete problem: The clients only are ready to pay the blow, and not the knowledge that it is necessary to know where and how to blow. Because, actually, the knowledge matters little.
We are in a company of services, which, basically, diminishes to a company of blowers. The not qualified one blows strongly everywhere and finishes for arranging the clock. It works out much cheaper that to call someone who can blow, because the waste of blows in false compensates with the bajísimo price for each one.
All that is only in case the breakdown of the clock was fixing up blowing. If it is something of major gravity the clock throws itself and there is bought other one, which works out cheaper that to contract a super genius who already knows even more than the technology than the breath. The big creators are in another site, in a bubble of crystal, creating the clocks that we we all are going to use. And here, in our pedestrian environment, only blowers of category need average – fall. With it we go that we shoot.
On the other hand, the architects always we have tried to give architecture. Always we have done designs beyond the client for what had asked us, and, for the reason of the architecture, have used hours and hours that not only we were not receiving, but whose fruit we were showing to the client with the vain illusion of convincing him, in order that it was allowing us to carry out it with more work, but also with more illusion, and always with great more impede of the one that supposed the most typical and well-known resolution of the order.
The teacher Alejandro de la Sota said that the architect always gives hare for cat. Even when the client wants cat, the real work of the architect is not already of producing hare, but of convincing his client that it knows better than the cat and that it is going to go out for him for the same price or even cheaper.
But, if this operation always has contained difficulty, now it becomes impossible. The whole world wants cat.
Even when it is said contemptuously that this our country is called to be a waiters' country, we do not refer to the waiters who know his trade, which they seduce, that serve discreetly and wisely and that advise with the elegance of a consul. Not. We refer to waiters of snack food who put hurriedly the food in cajitas of plasticized cardboard and throw the cocacola to jet on a glass of plastic full of ulnae of ice of machine. For a salary of shame and with a void professional qualification. (And if they have it they have to hide it and to hide it. The one that knows something more than it, already can forget it).
This company winds us now with his pretension to eat cat, with her of which we kill it to blows and with her of which we do not receive them. And it raises they will be call it a gastronomy.
José Ramón Hernández Correa · Doctor Arquitecto
Toledo · april 2013
Nací en 1960. Arquitecto por la ETSAM, 1985. Doctor Arquitecto por la Universidad Politécnica, 1992. Soy, en el buen sentido de la palabra, bueno. Ahora estoy algo cansado, pero sigo atento y curioso.